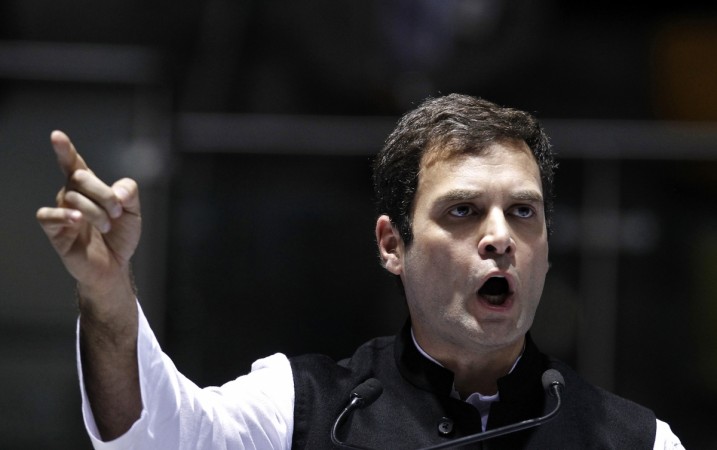 Campaigning for the upcoming Assembly polls, Congress Vice President Rahul Gandhi addressed a rally at Jahangirpuri area in Delhi today.
Gandhi in his speech repeatedly attacked Prime Minister Narendra Modi saying that the much discussed "Make in India" scheme has not been successful at all as it could not provide employment to any individual, reported NDTV.
Gandhi also added that electing Modi as the Prime Minister of the country has not changed anybody's life. The Congress Vice President said that the BJP government has failed to keep its many big promises including the promise to control inflation. He explained that the prices of basic commodities have not come down even a bit.
He said that the Congress government suffered a political loss in the previous Lok Sabha election due to the land acquisition bill and if the Congress was in power in Delhi, every family would have their own house within a span of two years.
Gandhi said that Delhi had seen changes for the better when the Congress government was in power in the capital.
In his speech the youth leader stressed on the fact that Delhi would never benefit in any way from Arvind Kejriwal or Narendra Modi as both AAP and BJP want communal unrest, whereas the Congress encourages communal harmony.