Congress vice president Rahul Gandhi accepted that he met Chinese ambassador Luo Zhaohui in New Delhi amid the Sikkim border standoff, and said that he did so because his job is to remain informed about critical issues.
As the Congress did a flip-flop on Monday on Gandhi's meeting with the Chinese envoy, first denying it and then later confirming it, the party also hit at the central government, asking questions about Prime Minister Narendra Modi's meeting with Chinese President Xi Jinping last week in Hamburg.
Gandhi hit back at the central government, saying that if it was so concerned about his meeting with the Chinese ambassador then how did three union ministers enjoy Chinese hospitality "while the border issue is on".
Gandhi had questioned Modi's "silence" last week during the PM's meeting with President Xi last week at the G20 Summit.
There is a serious border standoff going on for weeks between the Indian and Chinese troops in Doklam, at the trijunction of India, China and Bhutan.
Despite Gandhi meeting the Chinese envoy, Congress initially called the reports "fake news", only to later admit that the meeting indeed took place.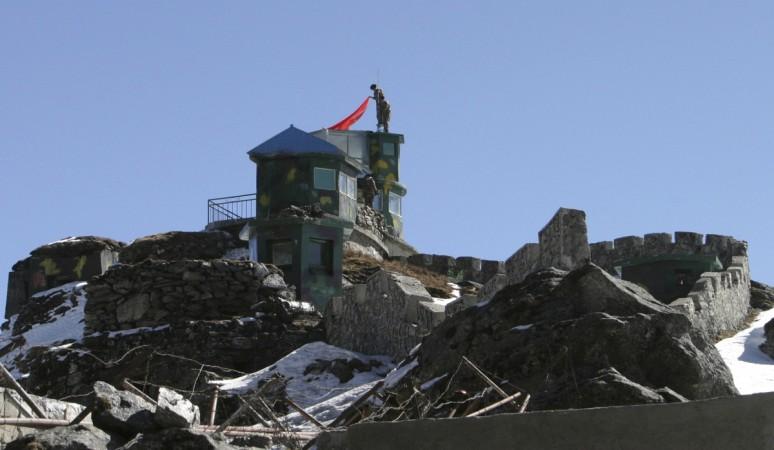 Congress party spokesperson Randeep Singh Surjewala had earlier tweeted denying such a meeting between Gandhi and the Chinese envoy when some news channels went on air with the report.
Surjewala had alleged that the report was "planted" by the external affairs ministry and Intelligence Bureau sources. "They should re-verify that we still have diplomatic relations with all our neighbours," Surjewala had said.
The spokesperson, however, did a U-turn by the evening by stating that "various ambassadors and envoys keep meeting Congress President Sonia Gandhi and Vice President Rahul Gandhi from time to time on courtesy basis, particularly those of G5 nations as also of the neighbouring countries...be it Chinese ambassador or Bhutanese ambassador or former NSA Shiv Shankar Menon."
Later Gandhi himself came out with tweets defending his meeting with the Chinese ambassador, saying it was his job to be informed of critical issues.
"It is my job to be informed on critical issues. I met the Chinese Ambassador, Ex-NSA, Congress leaders from NE & the Bhutanese Ambassador," Gandhi said.
"If the government is so concerned about me meeting an ambassador, they should explain why three ministers are availing Chinese hospitality while the border issue is on," he added.
"And for the record I am not the guy sitting on the swing while a thousand Chinese troops had physically entered India," Gandhi said referring to 2014 reports about Chinese troops entering India during Chinese president's official visit.
Modi had hosted Chinese President Xi to Ahmedabad, and the two leaders had sat on a swing during the occasion.