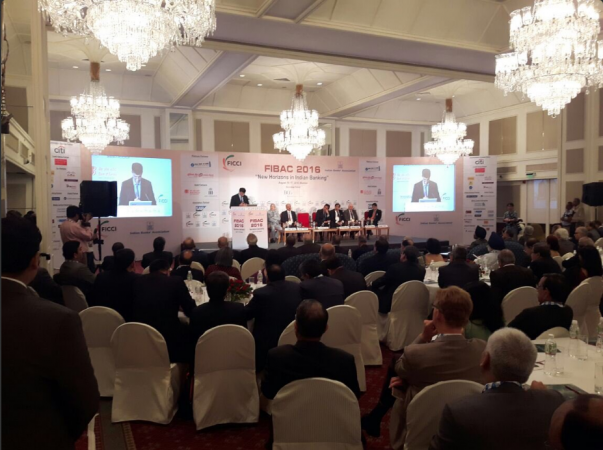 Reserve Bank of India (RBI) Governor Raghuram Rajan flagged off the issue of cyber security at Indian commercial banks while speaking at an event organised in Mumbai on Tuesday and said that the central bank is already on the job.
"We have to closely look at our security system. RBI is working at cyber security and ethical hacking," Rajan said in his inaugural address at the "FIBAC 2016 New Horizons in Indian Banking," jointly organised by trade body, the Federation of Indian Chambers of Commerce & Industry (Ficci).
The issue assumes significance in the wake of a recent global crime syndicate withdrawing money from customer accounts of SBI, Federal Bank and other banks. The criminals apparently used skimmers and cameras to secure the PINs of customers who visited the ATMs on June 30, July 3 and 4 in Thiruvananthapuram, Kerala.
"The looters installed skimmers and web cams in the ATMs and sourced the pin numbers of people and withdrew money from Mumbai," Additional Director General of Police B. Sandya said, according to a report in the India Today.
"We have never come across such a crime operation in Kerala. It reveals the chinks in banking security application. Rs 4.5 laks reported to be lost," he said.
Rajan also touched upon other aspects of banking trends in India such as recruitment and credit monitoring.
The two-day event will see many bankers such as Arundhati Bhattacharya, Deputy Chairperson, IBA and Chairman, State Bank of India (SBI), Ashwani Kumar, Chairman, IBA and CMD, Dena Bank, Rajeev Rishi, CMD, Central Bank of India, Shyam Srinivasan, Managing Director and CEO, Federal Bank and Vishwavir Ahuja, MD and CEO, RBL Bank, among others.
The speakers will deliberate on the increasing role of digital technology in banks, capitalisation challenges, credit facilities to SMEs, credit monitoring and new performance parameters in a changing world.
Rajan's term ends on Sept. 4 and the Narendra Modi government is yet to appoint a successor to him.
We hav to closely look at our security system. RBI is working on cyber security & ethical hacking: Rajan #FIBAC2016 pic.twitter.com/t33vtzIUB1

— FICCI (@ficci_india) August 16, 2016