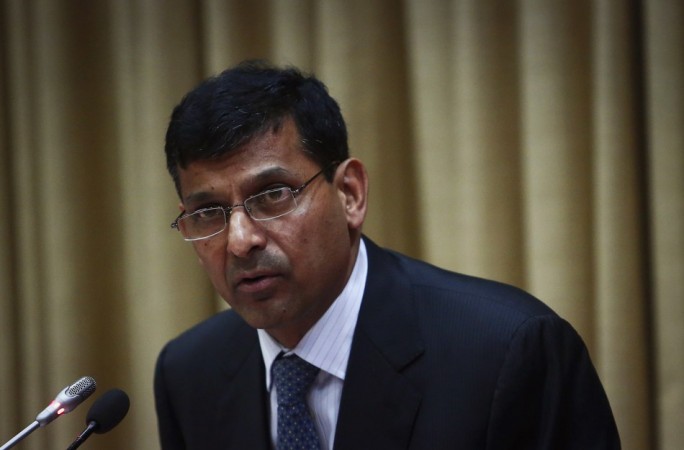 Raghuram Rajan, who has often been slammed for his monetary policy, especially by BJP Rajya Sabha member Subramanian Swamy, came out all guns blazing at a speech in Mumbai on Tuesday.
The occasion was the 10th Statistics Day Conference 2016, where he spoke at length on why he was right in targeting inflation on priority and tackling the problem of bad loans on a war-footing. He also said that he is not alone in being targeted for pursuing prudential monetary policies and that most central bank heads face this challenge.
Inflation
"There is a belief in some quarters that the Reserve Bank has hurt economic growth by keeping interest rates and borrowing costs too high, that those high rates have reduced credit and spending but had little effect on inflation. Inflation has come down only because of good luck stemming from low energy prices."
That India being a net importer of crude oil has benefited from falling prices globally is also borne out by statistics.
Credit growth-bad loan co-relation
Debunking the argument that lowering the repo rate by the central bank holds the key to borrowing rates coming down, Rajan said that the remedy lies somewhere.
"I will argue that the slowdown in credit growth has been largely because of stress in the public sector banks, stemming from past mistakes in lending. This will not be fixed just by a cut in policy rates. Instead, what is required is a clean-up of the balance sheets of public sector banks, which is underway and needs to be taken to its logical conclusion."
Explaining the contrast between private sector and public sector banks on lending, Rajan asked: "Whenever one sees a slowdown in lending, one could conclude there is no demand for credit – firms are not investing. But what we see here is a slowdown in lending by public sector banks vis a vis private sector banks. Why is that?"
He then explained that piling bad loans at public sector banks was at the root of the problem.
"...the problem is not that aggregate demand for credit is low because interest rates are too high. That would have implied a slowdown in credit across the board. Yet the real rates of credit growth from private sector banks to different sectors are extremely high, and private banks typically do not charge lower interest rates than public sector banks. This suggests strong demand for loans from them at prevailing interest rates. The obvious conclusion one should draw, therefore, is that the slowdown is because something is affecting credit supply from the public sector banks specifically."
Rajan pointed out that public sector banks witnessing a slowdown in lending was a trend that set in early 2014 while the asset quality review to clean their balance sheets commenced in FY2015.
"Indeed, the slowdown is best attributed to over-burdened public sector bank balance sheets and growing risk aversion in public sector bankers...Their aversion to increasing their activity can be seen in the rapid slowdown of their deposit growth also, relative to private sector banks. After all, why would public sector banks raise deposits aggressively if they are unwilling to lend?"
How can India be the world's fastest-growing economy if he has subdued demand with high interest rates?
"Critics offer two contradictory arguments on inflation. On the one hand, they argue that we have killed demand and growth through high rates – though this itself seems at odds with the received wisdom that we are the fastest growing large economy in the world. On the other, they argue that our policy has had little effect on curbing inflation, that disinflation has been a result of the fall in oil and other commodity prices.
"It is worth pointing out that the disinflation process started in late 2013, long before oil prices collapsed. Moreover, a significant part of the fall in oil prices globally has not been passed on domestically, as the government has hiked excise on petrol and diesel, and refinery margins have also waxed and waned. For instance, even as the price of the Indian crude basket fell 72 per cent between August 2014 and Jan 2016, the pump price of petrol fell only 17 per cent. Therefore, while I do want to acknowledge the benign international price environment in bringing down inflation, it is not the entire story."
He then went to explain that reasons for a fall in inflation is not properly understood by those who demand lowering of interest rates.
"Interestingly, the clamour builds up whenever year-on-year inflation is low relative to the policy rate, no matter whether low year-on-year inflation is because of mechanical base effects, and regardless of whether inflation is projected to go up in the future. No serious central bank determines policy on such a basis, but it sometimes is the focal point for the media debate here."
How inflation accelerates and what follows
"As we have seen in India's own past, and in other emerging markets, moderately high inflation tends quickly to become very high inflation. The currency then becomes volatile, leading occasionally to external stress. After all, one of the reasons we were termed the Fragile Five in the summer of 2013 was because of our high inflation."
"In sum, the fragilities associated with high inflation accumulate, and eventually could lead to crisis."
On why he is not alone in being criticised
"Criticism of the central bank using arguments unsupported by evidence is not just an Indian phenomenon. The Bank of England was criticised for laying out the economic costs of Brexit, the ECB has been criticised for doing too much to restore health to troubled peripheral economy financial sectors, and the Fed is under fire for departing from the Taylor Rule. Criticism comes with the territory, and central banks need to make the case for their policies. At the same time, it is important that governments around the world look beyond sometimes uninformed and motivated public criticism and protect the independence of their central bank to act."
Raghuram Rajan's speech could be the strongest defence of his monetary policy stance and simultaneously, a strong rebuttal of accusations thrown at him, especially by BJP leader Subramanian Swamy. Rajan's tenure is set to end in September and the Modi government is yet to name his successor, though Rajan's predecessor D Subbarao has hinted at Subir Gokarn will make for a "good governor."