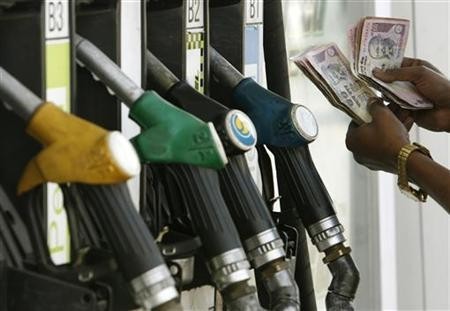 While the whole world has its eyes on the Iraq crisis and the effect it is going to have on the supply of crude oil, RBI governor Raghuram Rajan has said that the country need not worry about the external shocks due to Iraq crisis, as India has sufficient reserves to deal with inflation and budget risk arising from hike in oil prices.
"As far as the external front goes, we are in a much better position than we were last year," PTI quoted Rajan.
Gautam Sinha, head of department (production) at the upstream regulator Directorate General of Hydrocarbons (DGH), told the Indian Express that India's confirmed oil reserves would last for 20 years. He explained that the country held reserves of about 761 million tonnes (mt) in April 2012 at a production rate of 38 mt per year.
On the other hand, Mint in October 2013 reported that Indian refiners will increase the capacity to store crude and fuels in tanks and pipelines to 30.82 mt this year compared to last year's 22.2 mt. This will be sufficient to provide cover for 70 days, according to the parliamentary committee.
India is the world's fourth largest oil consumer, and imports 4 million barrels per day of oil from Iran. While Rajan claims to have sufficient supply, the continued crisis in Iraq will evidently affect India with inflation arising from the price hike in oil.
"Global cues are negative in the near term and the situation in Iraq is turning for the worse. A price hike in crude leads to significant sensitivity to currency as India imports nearly 80 per cent of its crude requirement," Dr.Tirthankar Patnaik, director & strategist of institutional research at Religare Capital Markets told NDTV.
The government reportedly spends about $24 billion a year on diesel and cooking fuel subsidies. Even a dollar rise in the oil price, has a large effect on its budget and hence the nine-month high oil prices will put pressure on Finance Minister Arun Jaitley to prepare the annual budget for the fiscal year ending March next year.
"India has so far managed its current account well - the RBI has added to its reserves too," Sandeep Nanda, chief investment officer at Bharti AXA Life Insurance, told Reuters. "An oil price spike is a major risk to this management."