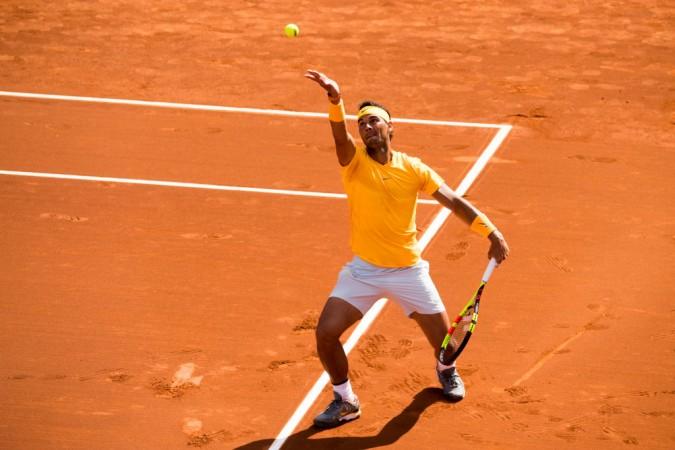 Rafael Nadal is happy with the way he has carried himself against Damir Dzhumhur in the second round of the Italian Open. The Spaniard beat his second round opponent 6-1 6-0 as he looked to put the ghosts of his past behind after a quarter-final defeat at the hands of Dominic Thiem in the Madrid Open.
The 31-year-old was at his imperious best as he showed no nerves and swept to a 5-0 lead in the first set. Nadal would go on to win the set 6-1after a rallying sixth game where Dzhumhur finally got into trouble the score-sheet by the skin of his teeth.However, the rallying game had made Nadal more ruthless in the second set as he won it 6-0 to clinch the match in just 61 minutes.
The Spaniard has to win in Rome in order to get the number 1 ranking back from Roger Federer after the Swissman managed to get on top of the charts following Nadal's loss in Madrid. The Spaniard will face Denis Shapovalov in the third round on Thursday, who got the better of Robin Haase.
If he defeats his opponent, he will not have to face Thiem, who shockingly crashed out in the second round. The Austrian was stunned at the Foro Italico by Fabio Fognini, losing 6-4, 1-6, 6-3 to the Italian. Nadal has recently found it hard against the 24-year-old, who has already beaten him thrice on clay thus far.
Meanwhile, Nadal was relieved after the game against Dzhumhur as he had to get back into rhythm after a disappointing tour of Madrid.
"It was a positive match, of course," said Nadal, as quoted by the Express. "It was important, after a loss in Madrid, to come back strong. And that's what I did today. I went on court with the right intensity.
"I don't know how many mistakes I made, but not many. I also had control, more or less, of a high percentage of the points. That was the way that I want to play."