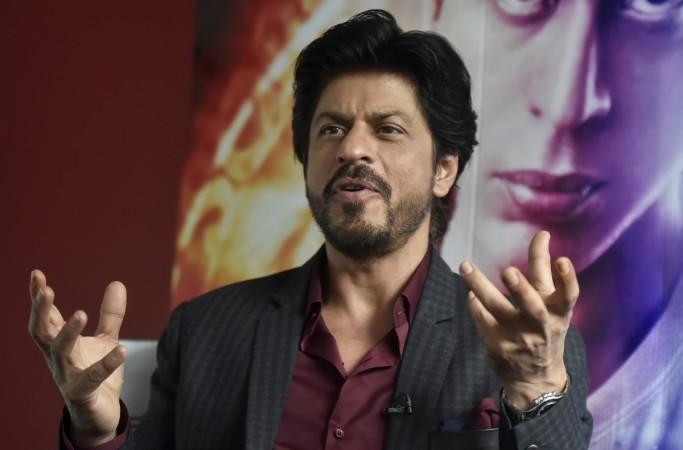 Shah Rukh Khan gives fans a perfect tease ahead of Raees trailer release. After sharing the teaser, the superstar has now put out a blurry photo, which he calls special because, in it, he wears a locket that is his own and has pictures of his parents.
"New poster out tonight. This is my personal locket with my parents pic in it. #RaeesTrailerTomorrow:" Khan wrote on Twitter. Raees has been delayed for quite a few months and the marketing team is making sure that the film gets the kind of buzz it deserves.
Scheduled to be released on January 26, Raees also stars Pakistan-based actress Mahira Khan and from what reports claim that her role has been reduced to ensure a smooth release of the film. Apparently, a romantic scene and one of the two songs have been deleted.
"We cast Mahira long ago and had we stuck to our original plan, the film would have been out on Eid. It's unfortunate what happened but we respect the sentiments of our people. Luckily, we'd finished most of our work with her," director Rahul Dholakia told Mumbai Mirror.
Check the photo below:
So, how and when was the idea of Raees conceived?
Dholakia told the leading daily that it was at least five years ago when he and a couple of his friends came up with the idea and he thought it would be one of those small-budgeted indie films. When co-producer Ritesh Sidhwani asked Dholakia for names of the top five actors he had in mind for Raees, he took Khan's name.
"I told him there's a line in the film which describes the protagonist Raees and is apt for him too. Instantly he quipped, 'Baniye ka dimag aur miya bhai ki daring and I was amazed at how quickly he'd grasped the gist of the film and his role," the director further elaborated.
Dholakia also said Khan will not play to the gallery in Raees. He asserted that there are no signature moves in the crime-thriller film adding that the only time SRK lifts his hands up is to slap someone.