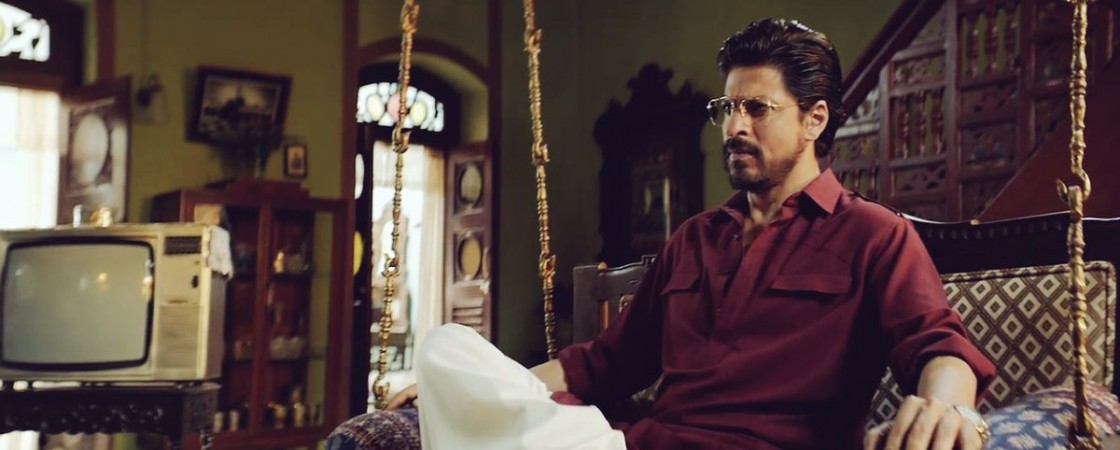 IBTIMES RATING: 3
Director Rahul Dholakia's Raees reminds you of a 1970s gangster movie and the performances of the actors are impressive.
The film opened to a mixed response on January 25. Starring Shah Rukh Khan in and as Raees Khan, the film is about a Gujarati bootlegger who shows his swag with every second line in the movie.
Also read: Raees Critics Review | Raees Celebs Review | Box Office
While Shah Rukh, Nawazuddin Siddiqui, Mahira Khan and other supporting actors have given their best, people who go to watch the movie due to the hype it created, might be a tad disappointed.
PLOT
Shah Rukh Khan plays bootlegger Raees Khan, who is involved in smuggling business since childhood. He then wants to open his own "dhandha" (business) in the dry land – Gujarat. The movie shows how Raees carries out his business with "baniye ka dimaag and Miyanbhai ki daring." However, in the process, he bribes, kills, goes to jail and even becomes a politician. The story takes a big turn when Raees' one wrong decision changes lives of people around him.
While Shah Rukh's entry will make his fans whistle (it really did happen,) Nawazuddin's Gujarati Michael Jackson entry will leave you in splits. Overall, Raees is a typical Bollywood masala drama, in which a guy does bad things for a good cause and everyone respects him, except politicians and a tough cop. In Raees, you will also get to watch that long 5-minute dying act, when someone gets shot. Also, you will get to witness the Gujarati culture in bits and parts of the movie.
POSITIVES
Rahul Dholakia has taken a good lot of actors in his movie. From the child actors and the supporting ones to the main leads, all the actors have done justice to their characters. Shah Rukh impresses with his stellar performance in the movie. His kohled eyes add life to his acting skills. Nawazuddin, who plays the tough cop, has somehow managed to outshine SRK in the movie. The Gangs of Wasseypur actor was at his best and is in no way less than the lead character. Mahira Khan, Atul Kulkarni and Mohammed Zeeshan Ayyub have also done a phenomenal job. Apart from all these big actors, Sunny Leone was the cherry on the cake. Audience could not stop cheering when she shook a leg on the song, Laila Main Laila.
NEGATIVES
The film's storyline wasn't as extraordinary as believed. It was a typical tried and tested Bollywood masala movie, in which the hero grows up in a mid-action sequence and his every dialogue comes as a show off to his personality. Then comes an item number at a bar, where the hero comes in search of his enemy and kills him. The story was not quite impressive and even drags in parts.
VERDICT
The actors have held the film together for sure. While the movie was all about Raees Khan (SRK), Nawaz has given a tough competition to King Khan. Overall, the Rahul Dholakia movie gets points just for the action sequences and the cast.