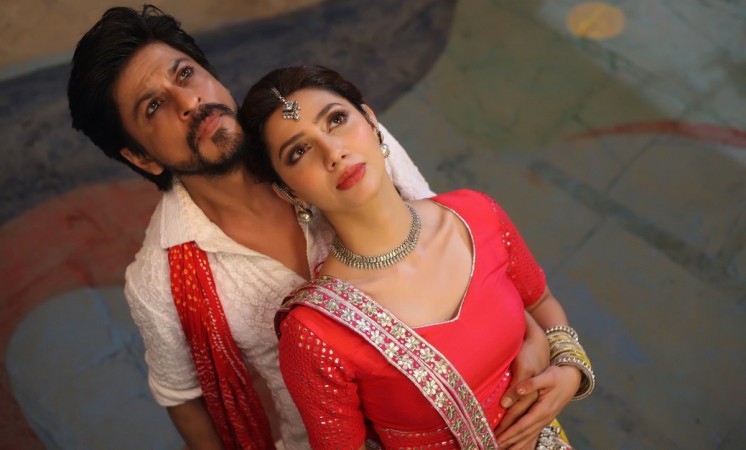 Bollywood actor Shah Rukh Khan's Raees has impressed domestic and international viewers. But Pakistani fans will be disappointed to learn that SRK's film, which also features Mahira Khan, has been banned in their country.
Also read: Shah Rukh Khan's Raees crosses Rs 150 crore nett at domestic box office
"Owing to subtle portrayal of Muslims as criminals, violent and terrorists, the recommendations forwarded by the CBFC panel deemed the film (Raees) unsuitable for public screening," a source privy to the development told Pakistan daily The Express Tribune.
"We could not issue a certificate because the film portrays Islam and a particular Muslim sect in negative light," the source added. A few days ago, Mahira, who was unable to promote the film in India due to the ban on Pakistani artists, mentioned about Raees releasing in Pakistan during a conference.
Shah Rukh and his team had a press conference in which Mahira joined them through video call. She said that Pakistani fans are waiting for the movie to be released in their country. But the current news will disappoint the well wishers for sure.
Many of them have taken the issue to social media and posted their reaction on Twitter. Take a look at the tweets here:
So #RaeesBanned in Pakistan. I feel bad for Mahira. its her film, her people, her country. Wonder if its Hollywood movie will it be ban?

— Hafizah (@Bly_Leo) February 7, 2017
#raeesbanned you're raving!As if all Muslim are saints and people of other religions are sinners!There are good@bad people in every religion

— Екатерина Смирнова (@cat_smi) February 6, 2017