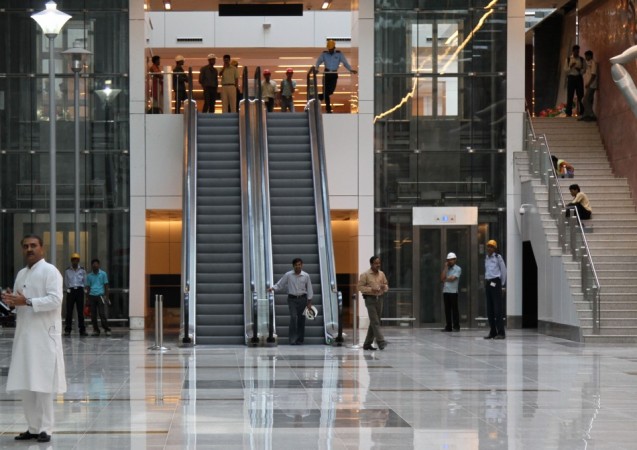 A radioactive leak has been reported from the cargo area of T3 terminal at Delhi's Indira Gandhi International airport.
The area has been evacuated and cordoned off. Officials say that the situation in under control.
Fire engines and disaster response teams have been sent to the cargo terminal, officials have said on Sunday.
A team from the National Disaster Management Authority has arrived on the spot. Delhi Police have issued a statement saying that the leak is medicinal in nature.
Atomic Energy Regulatory Board officials have also arrived at the Delhi airport. The leak was reportedly detected from medical equipment that arrived in an Air France aircraft. The package beleived to be Cancer medicine.
"A call was received from the airport around 10.45am regarding suspected radioactive leak from medical equipment," Atul Garg, Chief Fire Officer was qouted saying to Times of India.
"Radioactive leak was very low, Nothing to worry about." Delhi Fire chief was qouted saying to NDTV. NDRF has also confirmed that all is clear at the airport.
A similar incident had occurred in 2015 that led to two cargo workers being admitted to AIMS after they complained that their eyes were itching.
This is a developing story. More details are awaited.