Radical Muslim cleric Abu Qatada finally walked out from prison as free man, hours after a Jordanian court cleared him of charges of providing spiritual and material support to conspirators of a plot to attack tourists during Jordan's New Year celebrations in 2000.
The state security court in capital Amman stated on Wednesday that there was "insufficient evidence" to convict the cleric of planning a thwarted al-Qaeda terror plot against tourists and diplomats during Jordan's millennium celebrations.
"Abu Qatada has been released from prison and is now on his way home," a judicial source told Reuters.
Qatada's supporters erupted in applause when the verdict was read out in court.
Qatada was named as a prime suspect in inspiring the al-Qaeda backed terrorists to target Western and Israelis in Jordan on Millennium Eve.
Jordanian and American investigators had accused him of also supplying funds to the plotters.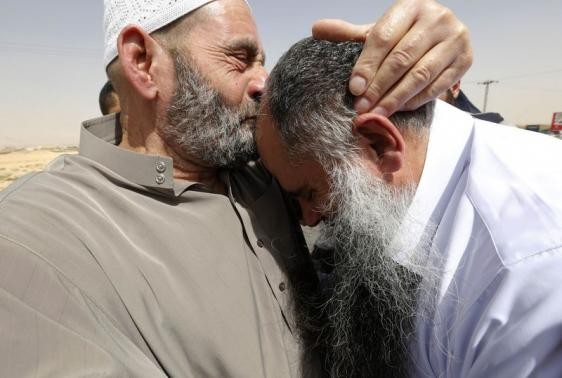 The UK had given Qatada asylum but deported him in 2013. Ministers in the UK fought a long legal battle to force the 53-year-old to face trial in his home country.
Speaking after the verdict, British Home Secretary Theresa May, who had headed the government's efforts to remove Qatada from the UK, told BBC that he is "not coming back to the UK" as the courts agreed he was a threat to security.
"The due process of law has taken place in Jordan. That is absolutely as it should be. The UK courts here were very clear that Abu Qatada poses a threat to our national security. That's why we were pleased as a government to remove him from the UK," May pointed out.
"He is subject to a deportation order, he is also subject to a UN travel ban. That means he will not be returning to the UK."
Even though Qatada has denounced Islamic State's killings and the beheading of Westerners, the cleric is still considered a strong al-Qaeda supporter.
Despite his freedom, CIA, MI5 and even the Jordanians will monitor the controversial leader, described by a British High Court as a "truly dangerous individual".