Radhika Apte is currently gearing up for the release of R Balki's upcoming film Padman where she will be seen playing a demure onscreen housewife opposite Akshay Kumar in the film. But before we could see her in a village girl avatar, the actress has treated her fans with her sultry side.
Radhika Apte carried the bold GQ look in the most elegant and classy way. She has time and again proved her acting prowess by choosing the right films. Radhika is known to carry off any character with utmost conviction.
Ask Radhika what would she be looking forward to in the upcoming year, she says, "A big long break [laughs]. I don't know what I'll do in that break, I'm more of a doer than a talker. But that's all I really want, to travel and do more interesting work that will help me meet more people and be more inspired."
Radhika Apte plays Akshay Kumar's wife in the much-anticipated film Padman and the actress is in awe of the Khiladi.
Talking about her experience, Radhika told GQ, "Akshay's such a big star, so spontaneous, so unpredictable. I wouldn't know what he'd turn into the moment the camera started rolling, so that kept me alert."
Radhika, who has won several accolades for her acting, wants to be a part of world cinema and not be restricted to just Indian cinema. "And I feel like this is all still the beginning," she adds.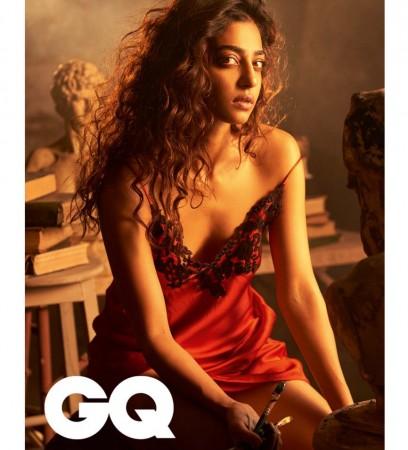 Being a Bollywood celebrity invites prying eyes who constantly keep track of you and there's no escaping that. But Radhika is someone who is not influenced by fame. She likes to keep it simple and enjoys her own personal space.
"One time at the Mumbai airport, this guy interrupted me during a phone conversation to ask for a selfie. I hate it when people do that – intrude on your private space and think it's okay to interrupt whatever you're doing. When I asked him if he even knew who I was, or if he could name three films of mine, he mumbled that he'd seen me in an ad for a fairness cream. Which I've never done," Radhika narrated a story referring to the pros and cons of being a celebrity.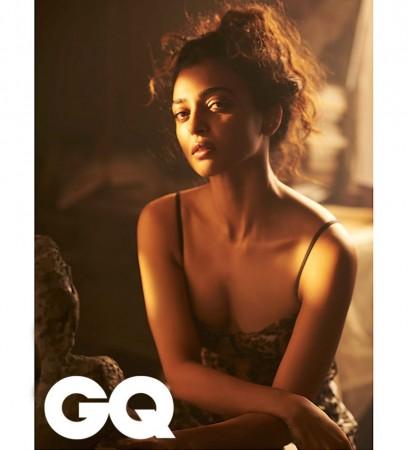 One thing that Radhika gets attracted to in a man or a woman is their energy. "You just feel attracted to somebody and then you figure out what it is that you like about them? Relationships have to be about that connection, about laughing and talking a lot. Yeah, I guess if I was single, I would be single for a long time," Radhika opines.