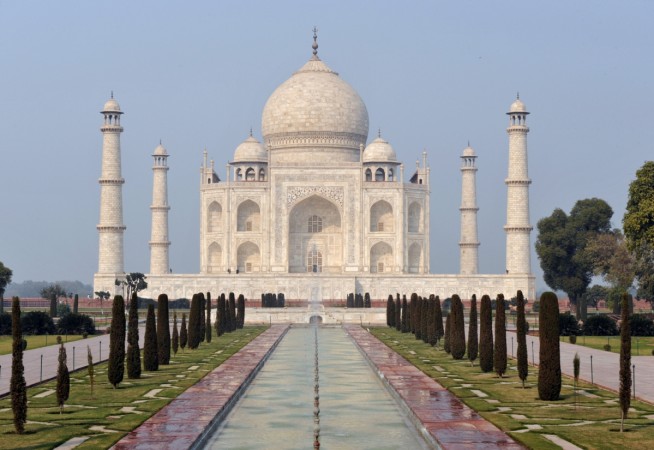 In what was perceived to be an act of racist discrimination, CISF personnel stopped some Manipuri students from Central Agricultural University in Imphal from entering Taj Mahal in Agra on Sunday (January 8) saying they "resembled foreigners". The Archaeological Survey of India (ASI) has ordered an inquiry into the incident on Monday (Jan 9).
Also read:Manipuri woman asked to prove Indianness by IGI airport official; Sushma Swaraj apologises
The CISF personnel allegedly stopped the students, who were on an all-India educational tour, and asked them to produce evidences of nationality. They believed the students 'posed' as Indians to gain entry on a lesser entry fee meant for Indians, i.e. Rs 40 as compared to Rs 1,000 payable by foreigner tourists.
The personnel reportedly did not let in the North-eastern students even after they showed their ID cards and a letter stating that they were on a national tour. Soon, argument followed between a professor who was accompanying the group and the security personnel. Some students were allowed to enter the spot after they produced their Aadhar cards. But those who could not were not allowed in.
The students then contacted the tourism police who intervened and allowed them to enter the premises of the mausoleum. The students also lodged a formal complaint with ASI officials alleging discrimination.
"The students alleged that CISF personnel misbehaved with them and that they were asked to prove their nationality. They then alerted us and our men reached the spot and allowed them to enter," said RP Pandey, SHO of the tourism police station.
The ASI has ordered an inquiry and the security staff members were asked to provide CCTV footage of the main gates to verify the allegations.
This is not the first time that people from the North-east were stopped by security forces. In July last year, a Manipuri woman named Monika Khamgembam was asked to prove her "Indianness" by an immigration officer at Delhi airport. Monika, who was travelling to Seoul in South Korea, was asked by the officer if she was an Indian. Minister of External Affairs Sushma Swaraj later apologised to her.