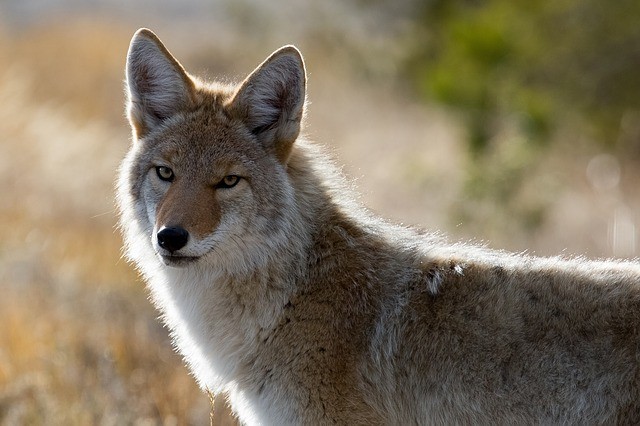 Police have announced the coyote that was killed, following a string of attacks in Westchester County in New York was infected with rabies. However, another canine, which is likely to be rabid also, is at large.
The announcement came on March 3, two days after the animal was killed near Dunwoodie golf course in Yonkers. The coyotes have bitten at least eight people, a dog, and some sheep since February 28, according to cbslocal.com.
"Please secure small children and animals...Do not approach the animal or attempt to capture the same. These coyotes are aggressive and responsible for multiple attacks in the area," said Yonkers police in a statement, according to lohud.com on March 1.
Authorities have also urged people to be alert about the second animal, which is still on the loose and report immediately if there is any contact with it. People have also been advised to stay out of the woods and keep their pets inside.
Coyotes, which are also called prairie wolf or brush wolf, are relatives of wolves but are smaller than them. The animal, which is native to North America, generally works in pairs or small groups while hunting a large prey.
According to coyotesmarts.org, coyotes are mostly timid animals and usually avoid human contacts. However, if human beings encounter the animals, they should remember not to panic and run. Instead, they should clap their hands and make loud noises with the mouth. They can also throw small objects like stones and sticks at the animal until it retreats.
If you are walking with your pet in coyote territories, make sure your pet is on a leash. Always stick to trails and open paths instead of venturing out into bushy areas. People should also never feed coyotes, reported wildlife experts.
If attacked by coyotes, immediately seek medical attention. Also make, sure you notify the animal control as coyotes involved in biting attacks need to be removed from the population.
*** SAFETY ALERT *** RECENTLY KILLED COYOTE TESTS POSITIVE FOR RABIES

The Yonkers Police Department has been notified by the Westchester County Department of Health that the recently killed coyote from the Dunwoodie Golf Course area has tested positive for rabies. This coyote,

— Yonkers Police HQ (@YonkersPD) March 3, 2018