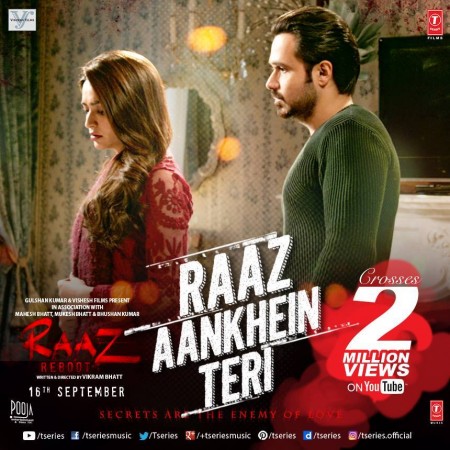 The producers of "Raaz Reboot" got the scare of their lives on Tuesday when download links to their film were being circulated on the web. In an effort to contain the situation, the makers downloaded the files to check if the full movie had been leaked online. Turns out, it was only a clip.
"We felt the movie had got leaked. When we downloaded from the links, it turned out to be just one clip — of a possessed Kriti (Kharbanda) screaming the F-word multiple times in quick succession. We were relieved that the film hadn't got leaked," writer-director Vikram Bhatt told the Times of India.
Meanwhile, "Raaz Reboot" lead star Emraan Hashmi requested his fans on Twitter to not watch it online and instead wait for the film to be released in theatres on Sept. 16.
Like always, there isn't a way to find out who's the culprit. Vikram further told the daily that the leaked clip from "Raaz Reboot" isn't a censor cut, which meant someone had recorded it in the studio and leaked it online.
"In this age of computers, internet and smartphones, you can't say where a film can be leaked from. It can only be sorted with great technical intervention. Until then, piracy will be our worst nightmare," he said.
Interestingly, the leaked clip is the exact scene that the Censor Board of Film Certification wants toned down. A few days ago, Vikram lashed out at the board for demanding that the F-word be said only 16 times instead of 32.
The filmmaker questions the directive in his social media rant, asking how a possessed woman can, in a "fit of demonic rage," do and say things that are clean and acceptable.
Produced by Bhushan Kumar, Mukesh Bhatt, Mahesh Bhatt and Krishan Kumar, "Raaz Reboot" also stars Gaurav Arora in the lead.