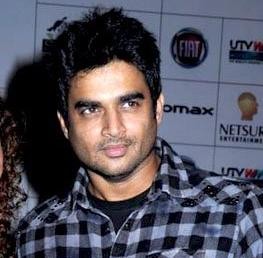 R Madhavan is the latest actor with the 'Bollywood goes west' syndrome. The talented actor has reportedly clinched a role in the remake of 1968 classic film "Night of the Living Dead".
Madhavan, better known for his roles in the musical hit "Rehna Hai Tera Dil Mein" and "Tanu Weds Manu" will be featured in the Simon West production which is being produced in 3D.
Confirming the news, Madhavan said in a statement, "It's a great introduction to American Cinema, working with Simon West and his team. He's made and continues to make some of the most exciting and thrilling films out of Hollywood. I am honored to be working alongside him. I am also thrilled to be in this 3D re-imagining of the cult-classic Night of The Living Dead."
Directed by Zebediah De Soto, the zombie flick would be about a group of survivors in the aftermath of plague in New York City. Madhavan will join the cast of Danielle Harris, Tom Sizemore, Tony Todd, Alona Tal, Sarah Habel and Bill Moseley and will enact the role of an ex-marine.
Producer Simon West was quoted by Press Trust of India as saying, "This movie represents a whole new way of visualizing the classic zombie genre. It has a fresh and exciting style that sets it apart from all other horror films seen up until now."
West is known for producing trademark films like Angelina Jolie starrer "Lara Croft: Tomb Raider", action-packed "Expendables" featuring Sylvester Stallone, Nicholas Cage starrer "Con Air" and many others.
Madhavan, who is presently in Los Angeles seemed enthralled with the global opportunity.
"I didn't think this was possible by any stretch of the imagination. West met me and said he liked my performance in 3 Idiots, which was a major success in the US. He was cast-hunting for his next, and said I'd suit the part," the actor told The Times of India.
The 43-year-old was perked up and revealed, "I'm learning things we aren't even familiar with, back home - things like facial capture techniques and working in stereoscopic 3D."