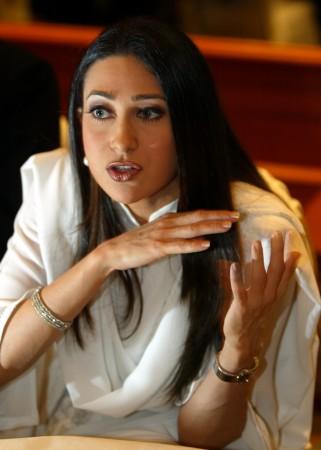 Actress Karisma Kapoor, who is making her comeback after a short hiatus on silver-screen with director Vikram Bhatt's "Dangerous Ishq", said that she was on maternity leave.
In a recent interview to Trans World Features she said, "I will not say it's my comeback film. I was on maternity leave. I mean, if a woman working at PVR gets pregnant and takes a leave and then joins after sometime, you won't say she had made a comeback to PVR...will you?"
"You can't call joining your job a comeback. Similarly, I would like to consider myself as a professional and my job is acting. I had taken a sabbatical and now I am back to work," she added.
The shooting of "Dangerous Ishq" started on Sept. 7, 2010. About four years ago, the director approached the actress for the film but she refused as she had a small baby.
"At that time I didn't want to work because I had a small daughter (Samaira) and my priority in life was my kids...and obviously, it still is," she told.
Karisma, who married industrialist Sanjay Kapur on 29 Sept. 2003, have two children Samaira (7) and son Kiaan Raj Kapoor (2).
Speaking about her preparation for her upcoming 3D film, Karisma said that she spoke with her friends in the industry and also done research on the subject.
She also agreed that "Dangerous Ishq" is a "bold film" as it deals with a subject different from a typical Bollywood movie."
"Here we are talking about tarot card reader, past life regression and reincarnation. The woman's journey in the movie itself is a bold experience. She invests herself in a journey to know certain answers to her questions," she added.