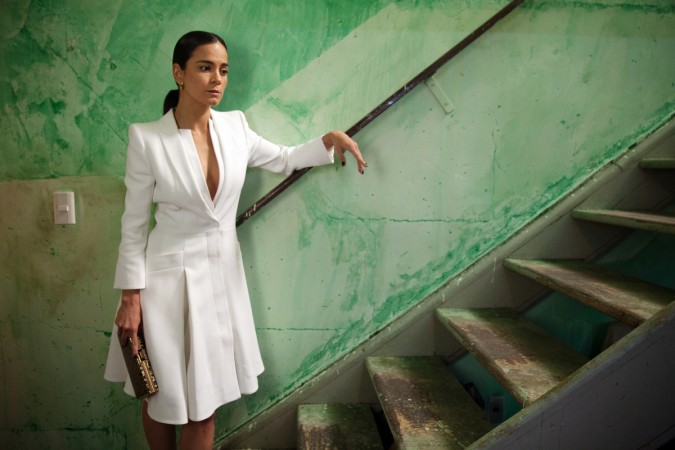 "Queen of the South" is coming to India and will premiere on Star World Premiere HD on July 18.
The drama, based on global best-selling novel "La Reina Del Sur," revolves around Teresa Mendoza (Alice Braga), who is someone forced to seek refuge in the U.S. after her drug-dealing boyfriend is unexpectedly murdered in Mexico. As the show moves forward, we'll see her becoming a force to reckon with.
Warning: This post contains spoilers from the first episode of "Queen of the South."
The premiere shows Teresa in the height of her powers. She is all decked up in fineries and a voiceover reveals that Teresa controls one of the largest drug empires in the Western Hemisphere. But along with such powers come threats, and just as she says that a bullet comes through the window of her house, targeting Teresa. From there, the scene shifts back to Mexico, which shows Teresa buying drugs. We are also introduced to her lover, Guero, who is a drug runner.
In the U.S., the pilot was aired on June 23 and it will air its fourth episode this Thursday.
Braga recently opened up to NBC News about her new show and said that one of the specialities of "Queen of the South" was its diverse cast. "All of the actors are from different backgrounds, one is from the Dominican Republic, I'm from Brazil, there's one from just the border of Tejas, [and] a Puerto Rican, and that's something I think is very important nowadays, for us to have so many Hispanics who live in the U.S. We have such a big Latin community, that just to be part of a show like this is very special."
"Queen of the South" will air July 18 at 10 p.m. IST on Star World Premiere HD.