Prince Harry and Meghan Markle are yet to announce their engagement. Sources close to the royal family are predicting that the couple will officially be engaged sometime around Christmas. While royal fans wait for the news, grapevines claim that the Royals have already begun the preparations for their wedding.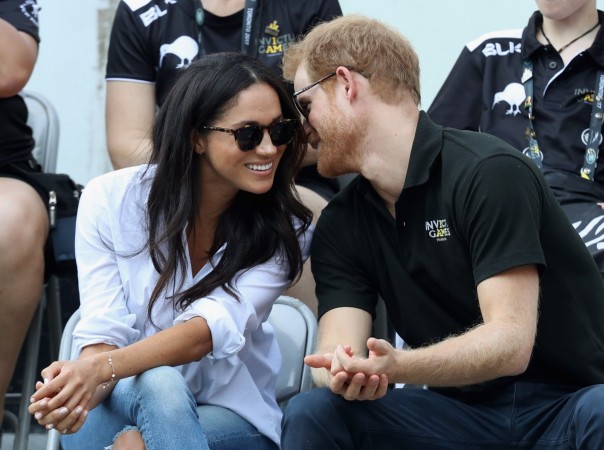 It was earlier rumoured that Prince Harry and Meghan Markle are approaching their close ones to be best man, maid of honour and bridesmaid. It is now being said that there is already drama in the royal land and the Suits actress is to be blamed.
Also Read: Pregnant Kate Middleton fears Meghan Markle is a royal threat?
According to claims made by Life & Style Magazine, Harry and Markle's "path to the altar is full of obstacles." Apparently, the wedding might not even go ahead because of "lack of control over the festivities" and Meghan's "relatives' loose lips," and this is making the Queen "nervous."
The "loose lips" relative is referred to as Meghan's half-sister, 52-year-old Samantha. In an interview, she said, "There's so much the British public don't know. The world will be surprised." Like that wasn't enough, the report also claims that the American actress' half-sibling, previously arrested 50-year-old Thomas, wants to be part of the wedding.
"Harry is letting his bride decide whether to invite Samantha," claims the tabloid. "The Queen is nervous. She likes things to go her way and will be furious if anyone steps out of line at the wedding," says the royal source.
While the rumour serves as a good story to munch on, Gossip Cop claims that there is no truth in the claims made. The site not only debunks the story but also reveals that Meghan is not close to her half-blooded siblings.
Clarifying that the wedding preparations are not taking place for a "wedding drama" to actually happen, the site writes, "she's [Meghan] never been close with her much older half-brother and half-sister on her father's side."
Several royal insiders have claimed that the 36-year-old actress has got the Queen's approval soon after her birthday trip to Africa with Harry. "Soon" the engagement and wedding dates will be announced.