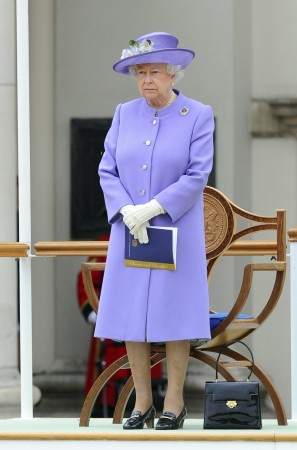 Queen Elizabeth is allegedly on her deathbed, and the ailing monarch has expressed a desire to get Camilla exiled from Britain. Reportedly, the Queen is done with Camilla's antics, and she has offered to pay her son's wife $50 million to leave the country.
These claims are being made in the 25 August print edition of Globe Magazine, Celeb Dirty Laundry reported, adding that Kate Middleton's alleged feud with Camilla is what prompted the Queen to take the drastic measure.
The report further adds that the Queen has become protective of Middleton ever since her rumoured miscarriage, and the monarch does not want the Duchess of Cambridge's issues with Camilla to cause her any more stress, thereby affecting a possible pregnancy.
Globe magazine doesn't really have the most reliable track record when it comes to reports on the royal family, and hence it remains to be seen if there is any truth to the latest claims.
This comes amidst reports of a friction between Queen Elizabeth and Middleton.
The cause of the feud, a Life & Style insider claimed, is the couple's "plan to break with royal protocol and move out from their newly renovated apartment at Kensington Palace and into their summer home at Anmer Hall in Norfolk," the Inquisitr reported.
The couple wanted to shift base as it would be easier for Prince William to commute to work. The Duke of Cambridge is set to take up a new job as a helicopter pilot for the East Anglian Air Ambulance starting this Fall, and Anmer Hall is much closer to his place of work.
"The queen is furious, It's a huge slap in the face for her. Kate [and] William are sending the message that they refuse to be forced by the queen to do anything. Kate has lots of friends with kids who live in Norfolk, and she is already planning a very full social life for her and William and George. George won't have a shortage of playmates, unlike in London, where he doesn't have much freedom," the insider added.
However, these reports regarding a fight between the royals appear to be false, and a source close to the situation confirmed the same to Gossipcop.