Thanksgiving just ended and it is time for the Christmas tree to come out. While we wait to put up ours, two of the world's most influential families have already erected their Christmas trees.
A few days ago, TMZ reported that Melania Trump and her son Barron welcomed White House's Christmas tree which stands a jaw-dropping 19.5 feet tall. The FLOTUS was photographed decorating the gorgeous tree ringing in the Christmas feels.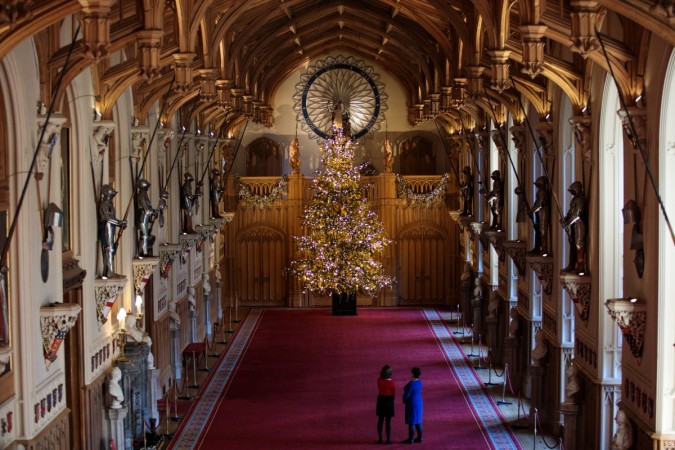 However, the British royal family topped America's first family they erected a 20-feet-Christmas tree recently. Welcoming the Christmas spirit a little early this year, Daily Mail reported that the royal family placed an enormous 20 foot Nordmann fir tree in the St George's Hall at Windsor Castle.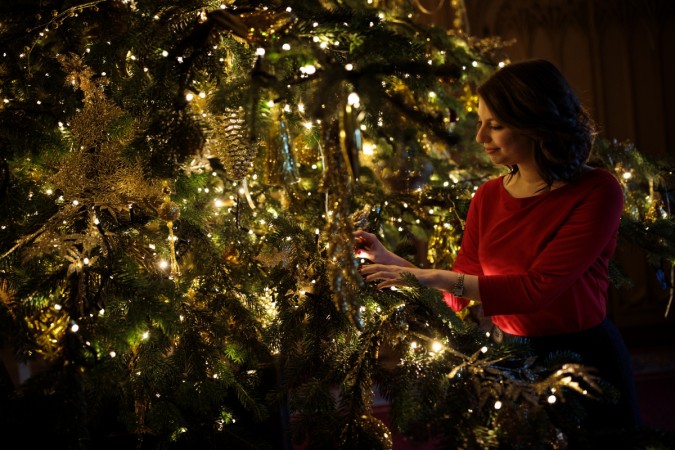 This year's decorations took a royal golden theme as the tree was decorated with gold embellishments. Glittery pine cones and stars were beautifully placed on the branches with a traditional angel standing atop the tree. There hall was drape with beautiful fairy lights as giant red velvet bows hung in the room.
Not only was the hallway wrapped in the festive spirit, the State Dining Room also underwent a Christmas makeover. Photos from the Castle show the dining room set with silver-gilt crockery which was commissioned by George IV and is still used by The Queen and her guests.
While this is a tradition among royals, the world saw Melania as the FLOTUS welcome the tree is such grandeur for the first time. It is a tradition that the first lady decorates the fir tree and boy, did Melania put a lot of thought into the decoration or what!
Not only did she decorate the tree, she went about changing costumes for the occasion as well. In the photo which features the tree reaching the White House on a carriage, she is seen sporting Calvin Klein checked coat, over a red Ralph Lauren turtle neck sweater and Victoria Beckham shoes.
But she soon changed into a pale pink formal coat with a matching dress underneath. This was noted by several online when users when the picture was posted by Melania on Twitter.