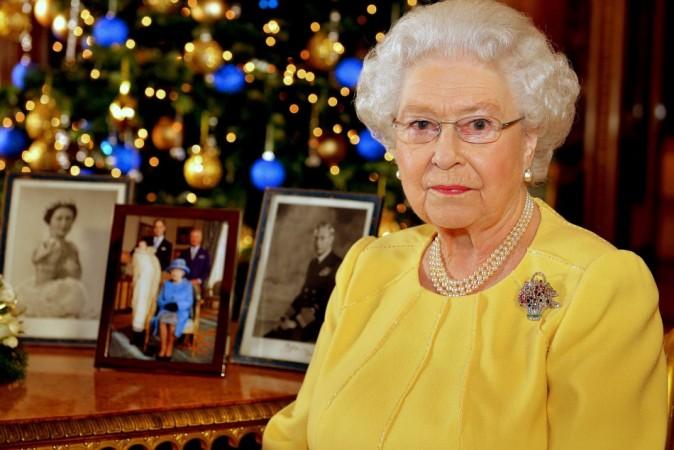 Reports have emerged that following intercepted messages between Islamic jihadi elements possibly from the ranks of Islamic State (ISIS), the intelligence agencies were able to arrest and prevent the plot to assassinate Queen Elizabeth II by stabbing her in public.
The assassination plot was detected and thwarted on Thursday. The arrest of the four jihadi elements reportedly were planning to carry out the act during her public appearance.
Reports claim that the Police have confirmed as per the 'foiled' suspected plot: the terrorists' plan to kill the Queen at a Royal British Legion event ahead of Remembrance Day at the Royal Albert Hall has been foiled.
A New York Post report claimed that arrested jihadi elements were in the age group of 19 to 27 and were arrested from addresses across west London and High Wycombe in the Thames Valley. The report citing the police claimed that "the suspected terrorists were planning on using a knife to kill 'the beloved 88-year-old Queen.'
Queen Elizabeth and British Prime Minister David Cameron reportedly have both been informed of the threat. Her Royal Highness, however would go ahead with her plans. Her security has been beefed up.
Condemning the plot, an Editorial in Courier Mail noted: Islamist extremists stoop to new low with threat against Queen Elizabeth.
"If ever we needed proof that we are dealing with monsters in the war against terror, the Islamist plot to kill the Queen exposes a fanaticism that the average Australian cannot comprehend," the tersely-worded edit piece read.
However, this is not the first time that the Queen has been targeted by an assassination plot. The Lithgow Plot was an assassination attempt made on the Queen and her husband, Philip, who were on a royal tour in Australia in 1970.
The Queen and her new husband were travelling from Sydney to Orange when their train struck a large wooden log, that was allegedly placed on the tracks in the hope of causing the train to derail as it came barreling full pelt down the track.
But for some reason the train was going at an unusually slow speed, which luckily averted the crisis.The royal couple was reportedly informed about the 1970's murder plot much later, so as to avoid embarrassment for the Australian government, The Daily Mail reported.
Following the arrest, reports claim that Police have increased security for this year's Remembrance Sunday. A Mirror report claimed that security had been taken to a new level since the 2005 London bombings that had claimed over 50 lives.
It was reported that security was increased in London and other major UK cities as the terror threat was raised to "severe" – meaning an attack was "highly likely".