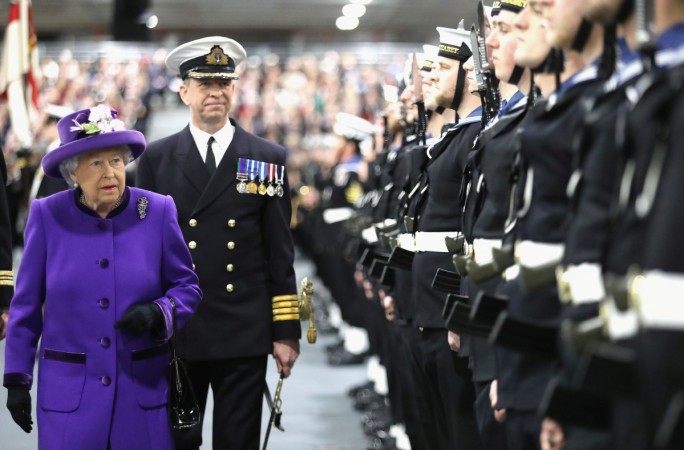 A new file released by New Zealand Security Intelligence Service (NZSIS) revealed that a teenager tried to assassinate Queen Elizabeth II during her trip to Dunedin, a city in the South Island in New Zealand, in 1981.
The teenager, identified as one Christopher Lewis, fired at the Queen in 1981 at Dunedin but missed the shot by quite a margin. Surprisingly, he was never charged with treason. According to the New Zealand Herald, witnesses at that time said they heard a shot but the police statements said otherwise.
The police downplayed the attempt saying the sound was from a council sign falling down and not of a gunshot.
The incident happened on October 14, 1981, when Lewis reportedly hid in a toilet cubicle on the fifth floor of a building as a vantage point. From there, he fired a shot at the Queen but missed his mark. He was arrested but was never charged.
"Lewis did indeed originally intend to assassinate the Queen, however, did not have a suitable vantage point from which to fire, nor a sufficiently high-powered rifle for the range from the target," said the memo that was released to the public by NZSIS under the Official Information Act.
Tom Lewis, the police officer who investigated the assassination attempt in 1981, said the statement given by Lewis were destroyed and there was a cover-up from the police's part as well, the NZ based daily reported.
"Given the interest in this historic matter, the police commissioner Mike Bush has asked the deputy commissioner national operations, Mike Clement, to oversee an examination by current investigation staff of the relevant case file," a police spokesperson was quoted by the New Zealand Herald as saying.
He added: "Given the passage of time, it is anticipated this examination of the old file and its associated material will take some time. NZ Police will share the outcome of this examination once it has been completed." The police confirmed that the investigations into the attempted assassination would commence soon.
Lewis, who had been arrested for a series of criminal convictions, killed himself at the Mt Eden Prison in Auckland, New Zealand in 1997.