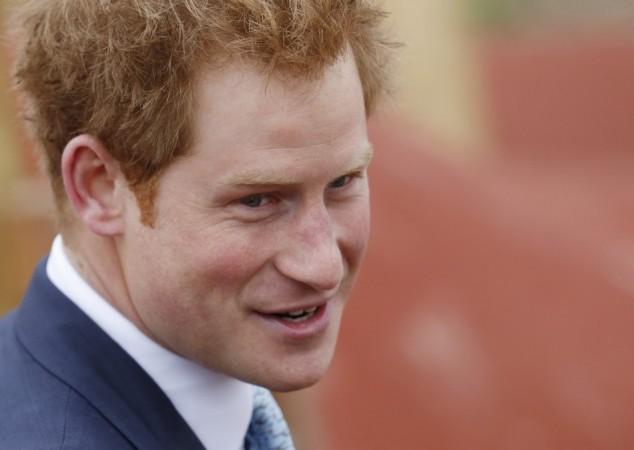 It seems there is no getting back for Prince Harry and Cressida Bonas. The recent buzz suggests that Queen Elizabeth has forbidden Prince Harry from reuniting with Bonas as the latter has turned into an actress.
Queen Elizabeth had a chat with Prince Harry when she came to know about Bonas' acting pursuits and told him that the latter would not be accepted in the family as acting is not considered a respectable profession amongst the royals, Celebdirty Laundry quoted a source from 30 June print edition of The National Enquirer.
Bonas who has started taking steps towards her acting career is rumored to be looking for an opportunity to get back with the Prince, as per the reports.
Bonas was recently spotted at Annabel's nightclub in Mayfair with Princess Beatrice. For those who do not know, it was Princess Beatrice who was Prince Harry's first hook-up. Since Bonas' appearance with Princess Beatrice, it is being speculated that the former is trying to send some kind of positive signal to Prince Harry, reported the website.
Bonas and Prince Harry allegedly called it quits a few months back and that time the rumors had suggested that Kate Middleton was the reason for their break-up.
"Kate and Cressie just didn't get along," a source told Showbiz Spy. "Kate initially thought Cressie and Harry were the real deal and their relationship would end in marriage. But in the end, she just couldn't warm to her."
It is also being understood that Bonas was not open to the idea of being married in the royal family.
"She tried to give Cressie guidance. If anyone knows about how to be an outside in the Royal Family, it's Kate. But Cressie didn't seem interested. William had words with Harry, and told him friction between the women could cause a major problem in the long term," the source further suggested.
Fortunately, the good thing about Bonas and Prince Harry's relationship is that in spite of the break-up the two are said to be good friends.
"It's very sad that they have decided to split but this is a completely amicable separation and they are remaining the very best of friends," the source said.
Bonas is reported to be working on her very first film "Tulip Market" with Cara Delevingne, Zach Galifianakis and Christoph Waltz.
Meanwhile, Prince Harry recently hooked up with a blonde socialite at a friend's wedding, according to the reports.
"She stayed overnight. She's been bragging about it to friends. But to Harry it was "just a hookup," the insider revealed to US magazine.