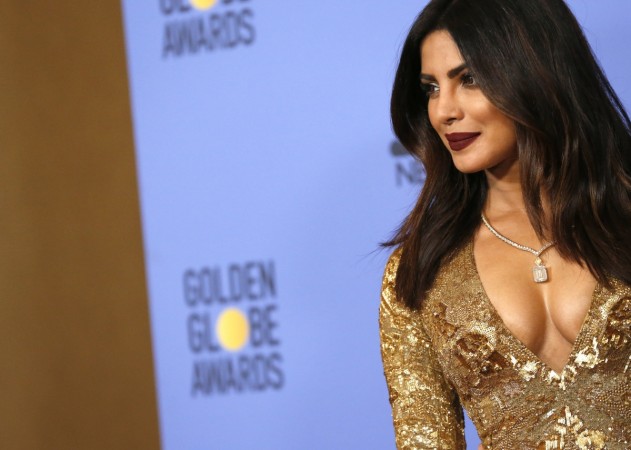 Quantico has moved to a new time slot on Mondays and to promote this, the show's lead actress Priyanka Chopra shot a funny teaser with The Bachelor Season 21 star Nick Viall.
Also read: Koffee With Karan 5: Is Johar's show taking inspiration from The Ellen DeGeneres Show?
Chopra posted the video on her Instagram recently and wrote: "Are you really gonna try that on me @nickviall? It's #QuanticoMondays at 10|9c right after #TheBachelor on @abcnetwork @abcquantico."
The video begins with Viall telling the camera about the difficult decision he has to take. "It's going to be so difficult to make a decision," The Bachelor begins, but he is soon interrupted when the front door rings. "Hold on, I'll be back."
Enters Chopra wearing a stunning red gown, and Viall thinks she is also trying to win his heart by competing on the dating reality show.
"Hi, I'm sorry, but we are already a few weeks in," Viall tells her. "What the heck, I'm sure the other women won't mind if you join late," he adds before Chopra burst his bubbles.
"I'm not here to be a bachelorette. I'm here for the right reasons. I'm your new neighbour, every Monday," Chopra tells him. "We're going to be best friends."
When Quantico returns from its winter break, viewers can expect a lot of questions to be answered in the first couple of episodes.
"I'm looking forward to the mystery of everything going on being solved very soon within the next couple episodes, and I'm really excited about the fact that both the timelines are gonna merge and what that would mean for the viewers and as a story," Chopra told People. "It's, to me, a lot of fun because it has the adrenaline of the future timeline and it has the thriller aspect of the [CIA training] timeline, but now in just one," she added.
The Bachelor airs Mondays at 8pm ET on ABC and Quantico will begin telecast at 10 pm ET on ABC.