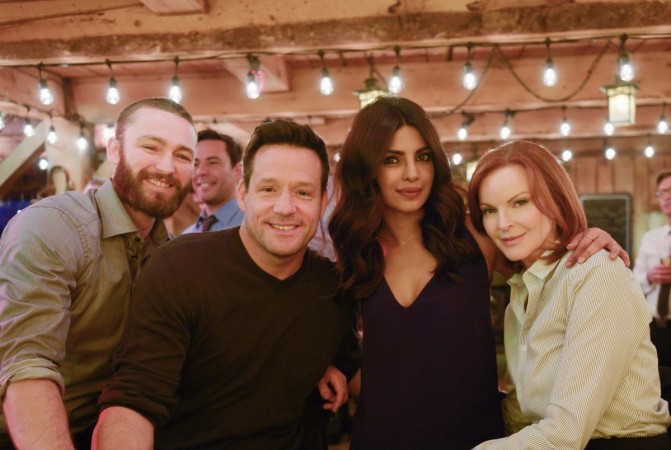 Priyanka Chopra, along with the rest of the cast and crew of "Quantico" will return to shoot for the new season on July 11. Chopra, who sizzled on the IIFA stage for her desi fans will get back into the Alex Parrish mode soon for a season that is pegged to be much more exciting than the first one.
Entertainment Weekly said in a spoiler room discussion that Season 2 of "Quantico" is going to be bigger, yet more contained than Season 1. "It allows us to feel more rooted every time we travel from one timeline to another. Again, if season 1 was sort of 'The Fugitive,' season 2 has another blockbuster in mind," Joshua Safran, the show's creator was quoted as saying.
It is known that the dashing "Looking" star Russell Tovey will be a part of Season 2 as a series regular. We wonder if he will be part of the CIA team that Alex has to work with.
Also Read: Lisa Bonet is 'Marisol' in "Ray Donovan" Season 4
Many of the characters from the previous season may not return for more episodes, but some of the most important people in Alex's life, like Ryan (Jake McLaughlin) and Shelby (Johanna Braddy) will most definitely be back. The new season is expected to focus on Alex's choice and how it affects her relationships.
The star will be joining the cast and crew in New York on July 11 to begin the shooting. This probably means she will be celebrating her 34th birthday on the sets of "Quantico." "Hopefully, they will get a cake," Priyanka mused while talking to the press at a magazine launch.
Season 2 of "Quantico" season is expected to premiere on Sunday, September 25.