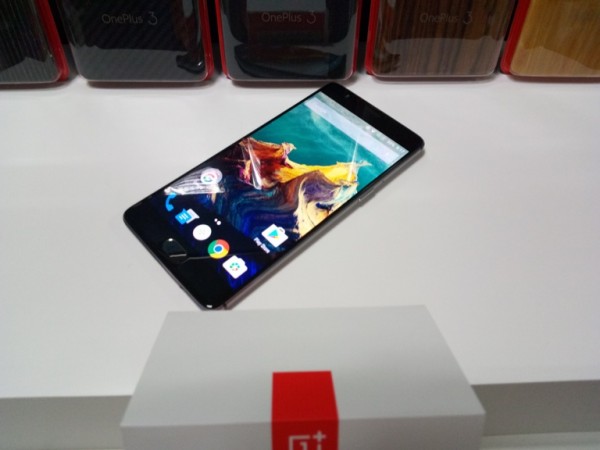 For the last one month, we heard a lot about the advanced OnePlus 3T variant, but the company's silence over the speculations made everybody believe it to be a rumour. Now, Qualcomm's not-so-cryptic tweet message has lent credence to the existence of OnePlus 3T.
Qualcomm's official twitter handle reads—"Something new from @OnePlus is on the way...and it's powered by our #Snapdragon 821 processor. Stay tuned"
Also read: Motorola Moto M gets listed on Lenovo e-store; key features, price revealed ahead of launch
OnePlus 3T v OnePlus 3: What's the difference?
As per numerous reports, the upgraded OnePlus 3T version will share most of the specifications with the original model. Key difference between the two is that the new model will boast Qualcomm's latest Snapdragon 821 quad-core chipset, which is said to have faster processing speed (can reach up to. 2.4GHz), higher GPU frequency, improved power savings, and greater application rendering that can deliver 10 percent better performance compared to the 820 series seen in the generic OnePlus 3 model.
With the inclusion of more powerful processor, OnePlus 3T is expected to cost $479, $80 more than the OnePlus 3.
Another key improvement in OnePlus 3T is that, it will come with the Android 7.0 Nougat-based OxygenOS out-of-the-box.
Rest of the specifications such as screen, display resolution, RAM, storage, battery capacity and camera hardware are said to be the same as seen inside the OnePlus 3.
For those unaware, OnePlus 3 sports a 5.5-inch full HD display and runs Android 6.0 Marshmallow-based OxygenOS backed by Qualcomm Snapdragon 820 quad-core CPU with 6GB RAM, 64GB inbuilt storage, 16MP primary camera, 8MP front-snapper and a 3,000mAh battery.
Word on the street is that the OnePlus 3T is expected to unveiled next week on November 14.
Watch this space for more updates.