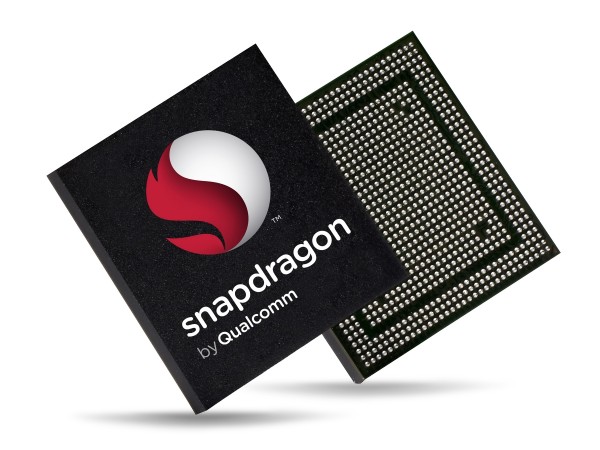 Experiencing a heightened consumer interest around the budget and mid-budget smartphones, Qualcomm Inc., maker of Snapdragon SoC has launched four new system-on-chips in their existing 400 and 600 series. Named Snapdragon 620, Snapdragon 618, Snapdragon 425 and Snapdragon 415 all four SoC's have been focused on budget and mid-budget smartphones.
The new Snapdragon 620 and Snapdragon 618 processors are supposed to provide significantly higher levels of performance with integrated 64-bit ARM Cortex A-72 CPUs and the new X8 LTE modem. The new Snapdragon 425 and Snapdragon 415 processors both feature octa-core CPUs, a first for the 400 tier. The Snapdragon 425 doubles LTE download and upload speeds with the X8 LTE modem, another first in the 400 tier, as well as advanced camera features with dual ISPs and high-fidelity audio, while the Snapdragon 415 processor integrates X5 LTE, supporting download speeds of up to 150 Mbps.
The Snapdragon 620 and 618 processors also include features previously only available in the Snapdragon 800 tier, including dual ISP camera, 4K video capture and playback, HEVC hardware encoding, richer gaming with next-generation Qualcomm Adreno graphics and advanced Wi-Fi connectivity. All of the new processors are designed to enhance the consumer user experience and are available with the latest camera features, amazing download speeds and fast-charging with Qualcomm QuickCharge 2.0 technology.
Qualcomm Snapdragon 425 integrates with enhanced X8 LTE connectivity and premium camera, audio and multimedia features. Featuring integrated 4G LTE Cat 7 with downlink speeds of up to 300 Mbps and uplink speeds of up to 100 Mbps, Snapdragon 425 is designed to support greater network speeds, stability and coverage in the high-volume segment.
As 4G LTE networks ramp up speed and coverage across regions and price points, the Snapdragon 415 processor with integrated X5 LTE helps price-conscious consumers have access to LTE speeds and dependability. Designed for high-volume smartphones and tablets, the Snapdragon 415 chipset supports full HD 1080p capture and playback, eight 64-bit ARM Cortex-A53 CPU cores and Adreno 405 GPU for high quality graphics.
The Snapdragon 620, 618 and 425 processors are expected to be in commercial devices in the second half of 2015 which means we can expect some more low budget smartphones in the market by third quarter of 2015.