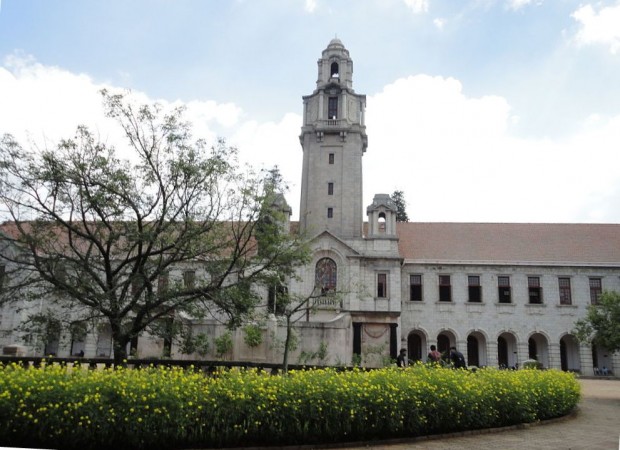 The Indian Institute of Science (IISc) Bangalore and six of seven top-ranked Indian Institutes of Technology (IITs) fell from their previous ranks in the 13th edition of the Quacquarelli Symonds (QS) World University Rankings 2016-17.
The IISc, however, scored 99.9 in citations per faculty — a ranking indicator — making it the 11th best research institution in the world. The institute, which was ranked India's best, has fallen to 152 from its 150th spot in the QS rankings of 2015.
IIT Delhi fell to 185 during the year 2016-17 from 179 last year, IIT Bombay stands at 219 while it was at 202 last year, IIT Kanpur is at 302 as against 271 in 2015, IIT Kharagpur is at 313 opposed to 286, IIT Roorkee stands at 399 against 391 and IIT Guwahati is in the 481-490 band against the 451-460 band last year.
IIT Madras has climbed five places and broken into the top 250 universities worldwide. However, it slipped from 93 to 101 in research impact, another ranking indicator. Four Indian institutes ranked in the top 100 for research impact.
"Institutions in countries that provide high levels of targeted funding, whether from endowments or from the public purse, are rising... The performance of Indian institutions in our recent regional rankings suggests that India is gaining some ground on its regional competitors," Ben Sowter, head of research at the QS Intelligence Unit, said. "Though India is making substantial and commendable progress towards ensuring that more of its tertiary-age population has access to tertiary education, the global edition indicates that substantial challenges remain."
Relatively low numbers of PhD-qualified researchers and low international faculty ratio were among the reasons for the fall in India's ranking, Sowter said, adding that all Indian institutes rank below 700 for QS' international faculty ratio metric.