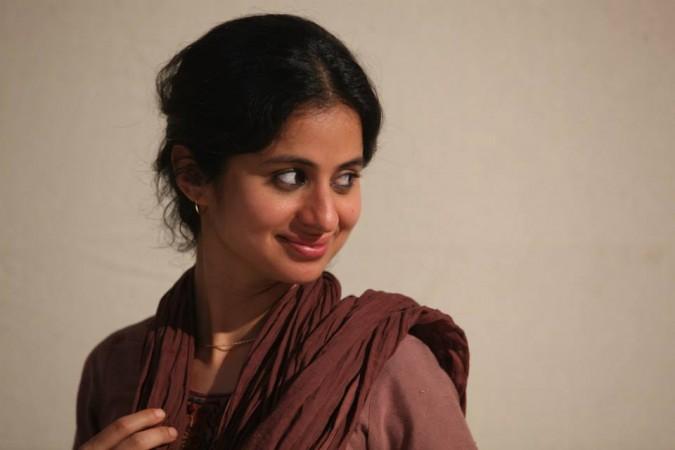 Bollywood actress Rasika Dugal is making her debut in Malayalam films opposite Dulquer Salmaan in the upcoming movie, "Kammatipaadam." The actress, who is known for her role in the Punjabi film, "Qissa," will be seen as a resident of Mumbai in the Rajeev Ravi-directed venture.
"To all things new! To working with this spirited star @dulQur and to reconnecting with one of my favourite seniors Rajeev Ravi .... after my first film in Bombay (sic)," the actress posted on her Facebook page.
Rasika joined the sets of "Kammatipaadam" during its second schedule of shooting in Mumbai. She says her character lives in the present although many others go back and forth in time in the movie. "I don't know how my character has turned out in the film as Rajeev is a very 'instinctive' director. Though he comes to the set with a fair idea about the scene, while shooting he might go for sudden changes and follow his instincts," Rasika told the Times of India.
The actress has also shared her excitement in working with Dulquer, and Rajeev, who was her senior at the Film and Television Institute of India in Pune. "I have no words to describe Dulquer, a great co-actor who is also very easy to get along with. He is very sensitive about other people's needs and that really makes every scene a beautiful one. Rajeev was my senior and we used to eagerly wait for his workshops. It is a dream- come -true moment (sic)," the actress added.
The upcoming film also stars actresses Shaun Romy and Amalda Liz in main roles. The makers have released the second poster of the movie as a Vishu treat to fans on Thursday, April 14.
"Kammatipaadam" is one of the most-awaited movies in Malayalam this year. It is the third directorial venture of the National Film Award-winning cinematographer Rajeev. The cast of the film also includes Vinay Forrt, Vinayakan and Shine Tom Chacko in important roles. The Dulquer-starrer is expected to hit screens in May 2016.