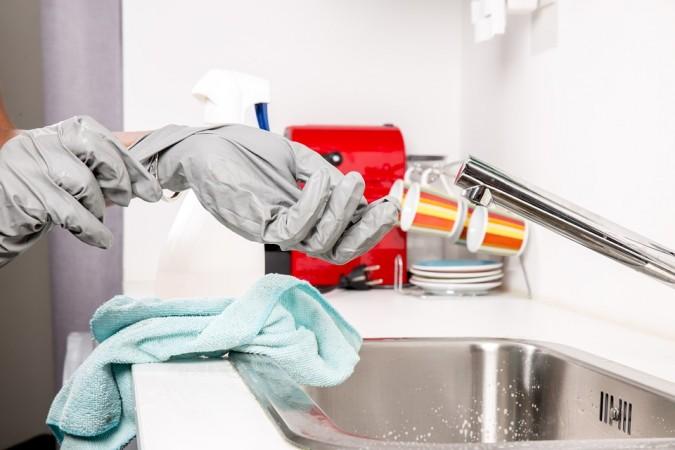 Kuwaiti fashion blogger Sondos Al Qattan came under the radar early this month for her racist remark on Filipino workers. Qattan—a well-known makeup expert with over 2.3 million followers on Instagram—criticised the government's move to change the law to recruit domestic workers from the Philippines.
Qattan posted a video criticising the government for altering the law which now gives the right for domestic workers to possess their passport and takes a day off in a week. Coming down heavily on the government, the makeup tutorial artist stated that the new law would result in exploitation by the employees and also added that it doesn't do any justice for the hefty sum employers pay to recruit the helpers.
Some of the questions that Qattan raised in the now-deleted video are: who will guarantee the employer's money if the helper runs away with the passport? If a helper is given a day off and if he/she vanishes, who will compensate the employer? Even after heavy criticism from all the quarters, Qattan stood by her words and posted another Instagram message clarifying her stand.
What are the changes made in new law?
The helper will work 12-hour a day with one hour break. He/she will be entitled to one day leave every week with an annual holiday of 22 days.
The helper must be provided with a return ticket to their home country every two years. While working, he/she must be provided with a mobile phone and internet connection.
The employer has no right to keep the employee's passport.
The helper should be provided with all basic amenities like food, accommodation, toiletries, health insurance and medical access.
The employer should pay $2,000 towards the helper's residency cost and an addition $2,000 as deposit to the government, which will be refunded after the contract expires.
In addition, the employer should also pay a sum to authorised Philippines agencies to employ a worker.
While all these new rules sound like a basic human rights, Qattan's comments and the backlash seem to have not gone well with her clients.
Cosmetic giant Max Factor, London-based cosmetic company Chelsea Boutique, France-based perfume brand M Micallef and Japanese personal care brand Shiseido have cut ties with the social media star for her racist thoughts.
What really caused the outrage?
The issue came to the spotlight early this year after a murdered Filipino maid's body was found on the freezer in a Kuwaiti house. Following this, President Rodrigo Duterte imposed a ban on workers travelling to Kuwait.
The issue deepened after Kuwaiti authorities expelled Manila's ambassador for allegedly helping workers to escape the country following mistreatment from employers. However, the diplomatic crisis came to an end after the two countries agreed to regulate the domestic labour industry.