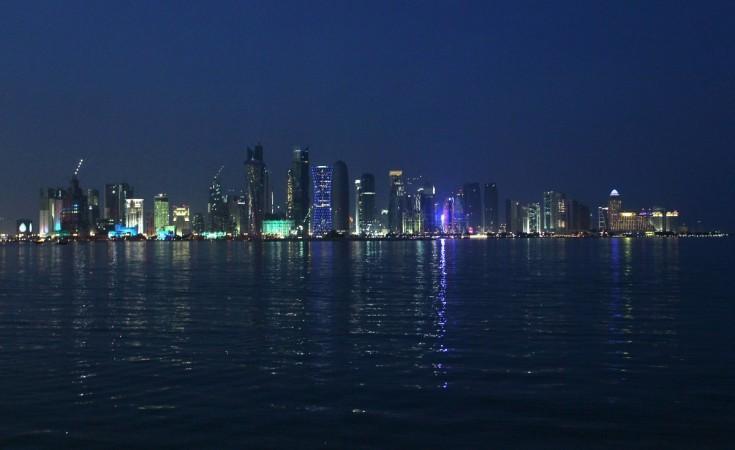 While Qatar gears up to witness one year of crisis and boycott from seven Gulf countries including Saudi Arabia, Bahrain, Egypt and the United Arab Emirates, it seems to be cozying up to its expats. The nation's senior legislative body approved a draft proposal on Monday, May 28, under which foreigners may soon be able to get permanency residency in Qatar.
"The Advisory (Shura) Council approved a draft law on permanent residency," the Qatar News Agency reported. The proposal will now have to be passed by Qatar's cabinet and Emir Sheikh Tamim bin Hamad Al-Thani for it to become a law.
If the proposal is passed and foreigners are granted a residency permit, they will be at par with Qatari nationals, when it comes to medical services, admission in educational institutions and owning property in the nation. However, they will still be the second preference in regards to military and civilian government jobs, the first priority being Qatari nationals.
The proposal was first announced days after Qatar was boycotted by its neighbours for allegedly funding terrorism.
However, the residency permit comes with a catch and not all expats will be able to avail this. The residence permits will be granted to citizens who fulfil certain criteria namely,
children of Qatari women married to foreigners
expats with special talents that are "needed by the state," and
expats who have extended notable services to Qatar
Like many other countries, Qatar relies heavily on foreign workers and this could be a perfect way for the nation to appease them. Doha has, on numerous occasions, been pulled up for ill-treating its foreign workers and by offering them residency permit, it could rebuild its image as a nation that is "something different in the region, tolerant, open and inclusive," Kristian Coates Ulrichsen, a research fellow at Rice University's Baker Institute for Public Policy, told Bloomberg when the draft was first announced.
Qatar has been accused of mistreating its migrant workers in the past and Amnesty International had earlier said that migrant workers readying the stadiums for the 2022 World Cup have been facing "appalling treatment" for a while now.
The NGO for human rights had spoken to 132 contract workers readying the Khalifa International Stadium in Doha and 102 landscapers working at the Aspire Zone sports complex, where they said that they have faced inhumane treatment of some kind of the other.
"My life here is like a prison. The work is difficult, we worked for many hours in the hot sun. When I first complained about my situation, soon after arriving in Qatar, the manager said, 'If you want to complain you can, but there will be consequences. If you want to stay in Qatar, be quiet and keep working.' Now I am forced to stay in Qatar and continue working," the Guardian had quoted one of the workers as saying.