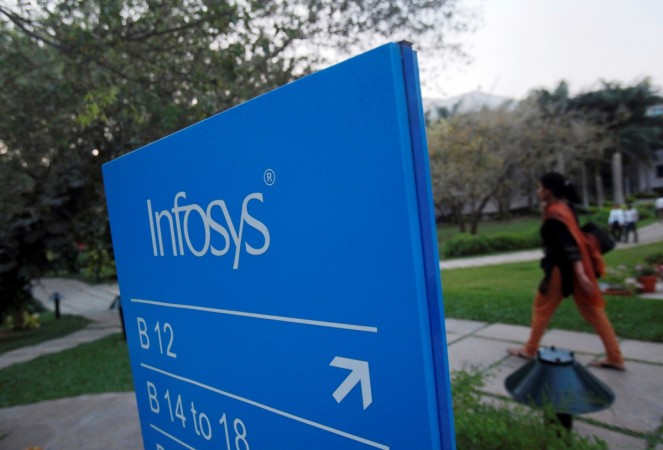 Analysts expect a multitude of factors to prompt the Information Technology (IT) sector to report its worst second-quarter results in 10 years, which would mute the industry's growth for the rest of the year.
Some of the reasons could be the slow growth in the banking and financial services sector, Britain's decision to exit the European Union (EU) and growing pricing prassurising traditional businesses. India's largest IT services player Tata Consultancy Services and Mindtree have already cut down their expectations. On the other hand, Infosys had reduced its forecast for this year at around 9 percent, the Economic Times reported.
"Revenues at the top-5 large cap companies in our coverage universe are expected to grow by just 1.5 percent QoQ in Q2FY17 or about 2.3 percent in CC terms, which is the slowest Q2 growth in the past decade. HCL Tech and Infosys will lead revenue growth. Wipro will lag," Kuldeep Koul, analyst with ICICI Securities was quoted as saying by the publication.
The July-September quarter (Q2) is known to be one of the better quarters for the $110 billion IT sector, which witnesses a strong sequential revenue growth. However, due to the challenges in the banking sector, financial services and insurance (BFSI) vertical and client specific issues, the IT majors are expected to deliver a lukewarm growth.
"The seasonal strength that leads to strongest sequential growth in the September quarter is hardly expected to play out this time, as slowness in spending by the BFSI vertical weighs on the industry. In dollar terms, growth will be pegged back further by sharp depreciation of the GBP (pound) vs. the U.S. dollar," Motilal Oswal said in a report, Press Trust of India reported.
In currency terms, the IT industry grew at 12.3 percent last year. The sector employs about 3.7 million people at present, but the hiring is expected to slow down. This reflects poor job prospects and slower growth during the second half of the year, as mounting concerns of the US presidential election and Brexit edge closer.
The Infosys stock was trading at Rs 1,014.45 at around 09:20 a.m. on Monday, up 0.18 percent. Similarly, shares of TCS and Mindtree were trading at Rs 2,369.10 and Rs 494 apiece, respectively around the same time, up 0.04 percent and 0.54 percent from its previous close on the Bombay Stock Exchange.