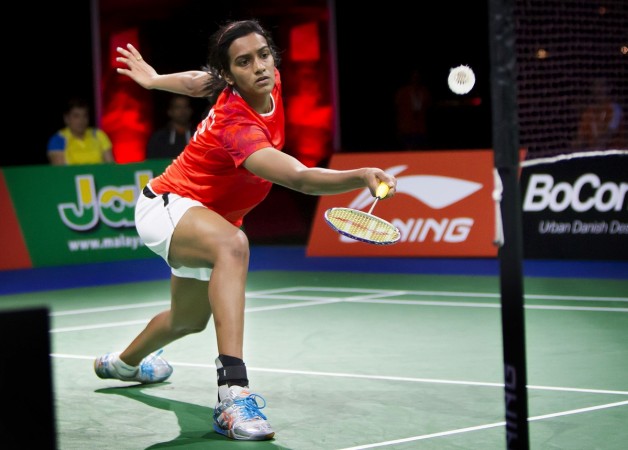 Saina Nehwal has dominated women's badminton in India over the last few years, but one cannot overlook the achievements of PV Sindhu, who has yielded better results for India than the world number 2 at the World Championships.
Saina Nehwal has never progressed beyond the quarterfinals stage of the competition, but Sindhu was mighty impressive in the 2013 and 2014 World Championships in China and Demark respectively, where she finished with a bronze medal each.
Despite being a strong performer for India in the 2014 Asian and the Commonwealth Games, she has been plagued by injuries so far in her career, which has restricted her ability to perform at the top of her game.
Sindhu has her eyes on her third medal at the 2015 World Championships in Jakarta, despite coach Pullela Gopichand not expecting her to get into the groove too soon, considering her break due to injury of around 12 weeks.
Still Indian badminton fans want Sindhu to bring home her third medal at the World Championships, but Sindhu does not feel any pressure. The 2015 World Championships starts on Monday.
"Everyone is talking about the hat-trick. But I am not feeling any pressure. It's exciting to participate and winning medals at the Worlds," Times of India quoted Sindhu as saying.
What makes Sindhu special is her no-fear approach and she is one such player, who, on a given day, can thrash even the best of players. Her smashes have even left top shuttlers helpless on the court.
It is her defensive side of the game, which needs improvement and which will eventually help her to be regarded on par with Carolina Marin and Saina Nehwal, who are seeded first and second in the World Championships.
"Defence is one area I need to improve. We spent quite some time on improving that aspect and also sharpening some of the strokes. We always need to improve and improve there is a lot of scope for that. I also need to be consistent. Let us see how it works," said the 11the seed.
Sindhu is no stranger to defeating top-ranked players, as the shuttler from Hyderabad has emerged victorious against Chinese players such as Li Xuerui, Wang Yihan and Shixian Wang, when they were on top of their game.
The Chinese players are no longer the dominant force they used to be two to three years ago, but Sindhu will once again have to defeat China's Li Xuerui in the prequarters if she dreams of progressing further in the competition.
Sindhu is aware of the tough clash possibly awaiting her against Li Xuerui. "That's the toughest match for me. Facing Xuerui will be tough for everyone. But I will give my best," added Sindhu.
Sindhu can draw inspiration from her match against Xuerui in the 2012 China Masters, where she played an impressive match to win it in three games.