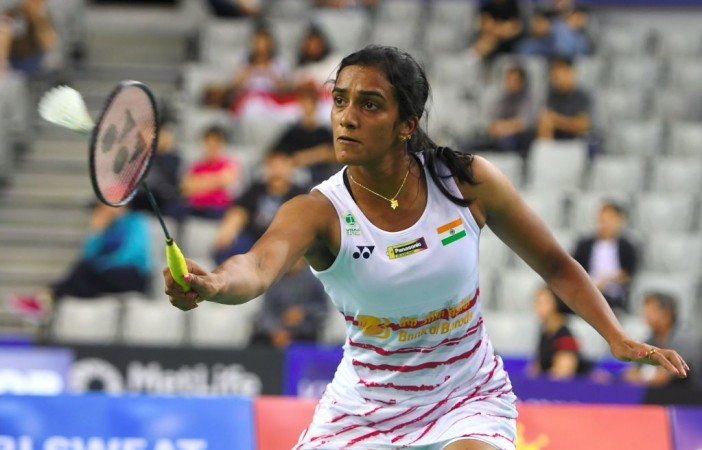 PV Sindhu and Akane Yamaguchi played one of the most memorable finals in recent times, with the Japanese star emerging victorious in the BWF World Superseries Finals on Sunday. The final score read in the gripping contest 15-21, 21-12 and 21-19. It really went down right to the wire at Hamdan Sports Complex in Dubai.
Both players lost their breath a few times due to some ridiculously long rallies. They were floored by one another's quality play and it was their determination and never-say-die attitude that brought out their best in the final. The spectators of both camps were on their toes throughout the match.
The title-decider began on a close note, with both players not giving each other an inch. Despite the Japanese star's amazing defence, Sindhu's determination was there for everyone to see. She played outstanding badminton, winning some big points in the first game.
Sindhu grew stronger and stronger as the match progressed. An element of confidence crept into her game, and Yamaguchi was not able to outclass the Indian shuttler who managed to win the first game 21-15.
Sindhu took her form into the second game of the final as well. She started brightly, taking an important lead at 8-5 with some exquisite shots from the back as well as the net. Yamaguchi bounced back strongly, showing great character during long rallies, taking a lead of 11-9.
The momentum was with Yamaguchi, who now began to dominate proceedings. The world number two showed her class, playing some incredible shots, and it was her defence that played an important role in helping her win the game 21-12 and take the final to a decider.
After the second game concluded, the players' respective coaches gave them some words of encouragement.
Sindhu got off to a wonderful start in the all-important deciding game, racing to a 4-0 lead with balanced aggression and controlled defence. The fighter in Yamaguchi was not going to be taken down easily: She clawed back to level it at 5-5. Both the players looked visibly tired after having been involved in some marathon rallies.
The final game proved to be a see-saw contests, but Sindhu took a 11-8 lead, and changed ends for the last time in the final. The title-decider became even more tight in the mid-stages, where both players — further drained by long rallies — were searching for important points and inching closer to becoming a champion.
With the third game tied at 17-17, and then at 19-19, it all came down to nerves as Yamaguchi was handed the match point with Sindhu making an error. She smashed the shuttle at the net and the next point went towards the Japanese, who won the title.