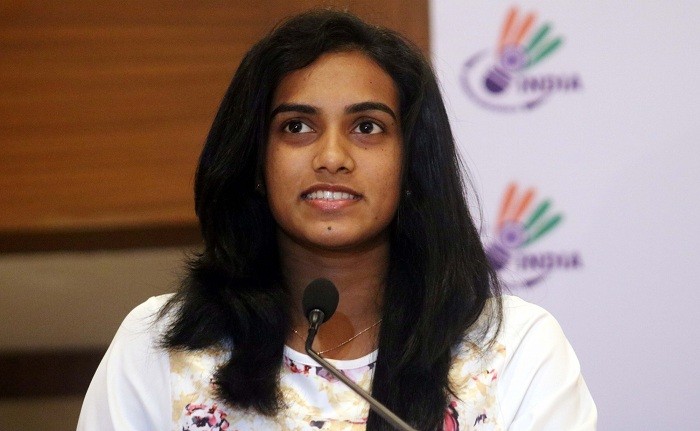 Indian badminton star PV Sindhu has joined the list of people, who have put forward complaints against the Indigo Airlines. The 2016 Rio Olympics silver medallist has taken to Twitter to accuse a certain Mr. Ajeetesh, one of the airlines' ground staff in the Mumbai airport.
Sindhu, 22, alleged that she was travelling to Mumbai on the morning of Saturday November 4 when the incident occurred. Shocking thing is despite the air hostess Ashima asking the ground staff to behave nicely with the passenger, Ajeetesh turned back on Ashima and behaved rudely with her as well.
"Ground staff (skipper) Mr Ajeetesh behaved very badly and rudely with me. When the air hostess Ms Ashima tried to advise him to behave properly with the passenger (me) but to my surprise he behaved rudely with her," wrote Sindhu.
"If this type of people work for a rupted [Sindhu meant reputed, but autocorrect made the change] airline like Indigo they will spoil their reputation," she added.
Many on Twitter slammed the airlines for behaving "badly" with "pride of nation".
A user tagged Union Minister for Civil Aviation Ashok Gajapathi Raju and wrote, "This is really shameful. @Ashok_Gajapathi pls look into it. @Pvsindhu1 is our pride of nation and no one allowed to misbehaved we women."
Indigo Airlines releases statement
Indigo Airlines brought out a statement on the incident and mentioned that it all started after the star shuttler brought an oversized luggage on board.
Ms P V Sindhu boarded flight 6E608 Hyd-Mumbai last carrying oversized baggage which was not fitting into overhead bin:Indigo Airlines

— ANI (@ANI) November 4, 2017
The member of the IndiGo ground operations remained calm, After several requests they finally consented to the removal of the bag: Indigo

— ANI (@ANI) November 4, 2017
How the Twitter action unfolded
Sorry to say ..i had a very bad experience?when i was flying by 6E 608 flight to bombay on 4th nov the ground staff by name Mr ajeetesh(1/3)

— Pvsindhu (@Pvsindhu1) November 4, 2017
Hi! We'd like to speak with you. Kindly confirm if we may contact you on your registered number with us and share a 1/2

— IndiGo (@IndiGo6E) November 4, 2017
convenient time to speak via DM so we may contact you. 2/2

— IndiGo (@IndiGo6E) November 4, 2017
Please speak to Ms Ashima she wil explain you in detail.??

— Pvsindhu (@Pvsindhu1) November 4, 2017