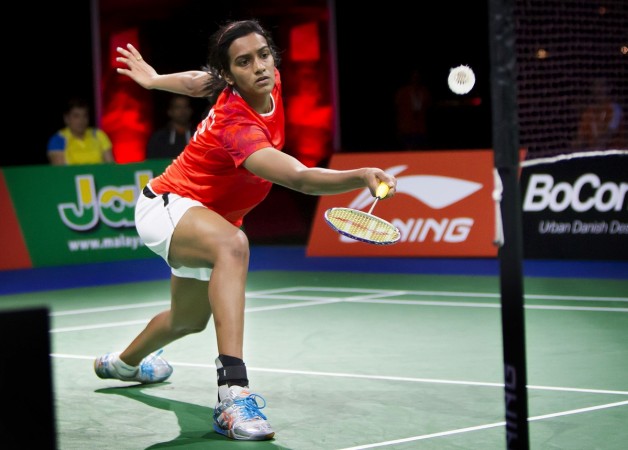 PV Sindhu expressed her delight to have won the Macau Open Grand Prix Gold to end the year on a high note, and is determined to keep the form and momentum going in order to achieve more success next season.
The 19-year-old beat South Korea's Kim Hyo Min in straight games at the Tap Seac Multisport Pavilion on Sunday to defend her Macau Open title. . The two-time World Championships bronze medallist registered a comprehensive 21-12, 21-17 victory in 45 minutes to triumph in the $120,000 event.
"I am happy for having won the Macau Open, at the end of the year. Overall, I have done well (this year). I hope I will get more victories in the coming year," PTI quoted the Hyderabadi shuttler as saying.
Sindhu was happy with her performances in the World Championship and Asian Games this year. The world no.11 is yet to win a Super Series title but the youngster knows she has enough time ahead of her to do that.
"It is not the same game every time. It depends on that day. I wish I will get that (Super Series Title) one day."
Sindhu also revealed that she would play in the Syed Modi Tournament and several other important events next season, which is the 2016 Rio Olympics' qualifying year.
National coach Pullela Gopichand was also happy that Sindhu finished the year with a big win, just like she did last year.
The veteran pointed out that several Asian countries are trying hard to win the top honours in badminton now, insisting that India cannot afford to take things for granted anymore.
"Many young (Indian) players are playing well. Several countries are trying hard. If we relax, we don't win next year," Gopichand stressed.