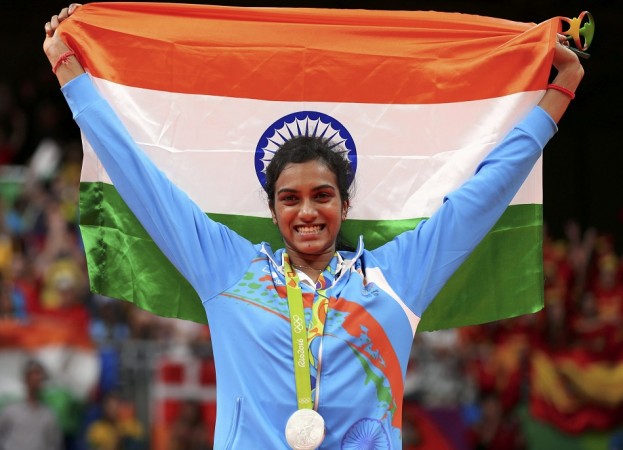 It was not 'PV Sindhu ranking' or 'PV Sindhu images' or even 'PV Sindhu age' that figured among the most searched keywords on Google about the Indian badminton player ahead of her matches in the Olympics. According to Google trends, one of the most searched keywords on the search engine for the past week was, and it may not shock you, 'PV Sindhu caste.'
The 21-year-old badminton player, who bagged the silver medal at the Rio Olympics on Friday, Aug. 19, sent Indians all over the world into a celebratory tizzy. She is the first Indian woman to appear in a finals event, since the others before her, including the other star badminton player from the country — Saina Nehwal — had won bronze medals at the quadrennial event. For some people, however, her successive wins at the various rounds of the Games merited a fact-checking mission of a different kind.
Gallery: PV Sindhu settles for silver medal
When you type just 'pv' on Google search bar, the suggestions that come up automatically are pv sindhu, pv sindhu match, pv sindhu wiki and pv sindhu caste, showing that they are the most searched information on the athlete on the search engine.
Over the past one week, the number of searches for Sindhu's caste has seen a gradual rise on Google after she qualified to the semi-finals.
This particular keyword was most searched from people settled in India, and to be precise, more searches were from Andhra Pradesh and Telengana, where she actually belongs to, according to the Google trend.
However, not just Indian residents, but also people settled in Bahrain, Qatar, Oman and the UAE have been at the top five spots in searching for the caste that Sindhu belongs to.
While some assert that she is a Telangana 'bidda' as Sindhu was born and brought up in Hyderabad, others maintain that she is an Andhra 'ammayi' as she belongs to Vijayawada. Her parents, former volleyball players Ramana and Vijayalakshmi, had a love marriage.
So is Sindhu celebrating her victory in a caste-specific way? Well, no medals for guessing that.