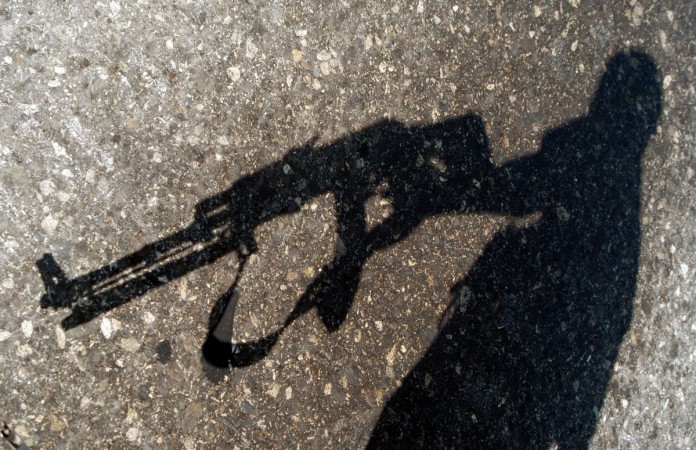 Soon after Russian president Vladimir Putin suggested 'statehood' for rebels in eastern Ukraine on Sunday, pictures emerged online of the President's face being used as a target for a shooting range in Western Ukraine.
See the pictures HERE.
Even as pressure is mounting on the leader to stop displaying his support for the pro-Moscow separatist group in Ukraine, Putin on Sunday called for a dialogue between pro-Russian rebels and the Kiev government and suggested "statehood" for the eastern region now controlled by separatists.
"Substantive, meaningful talks, concerning not only technical issues but also relating to the issues of the society's political organisation and statehood in south-eastern Ukraine, should begin immediately... to protect legitimate interests of people living there," he said in a television interview.
Although there was a clarification from a Kremlin spokesman later, that Putin does not want a separate state in the region, Putin's words – whether or not they were interpreted out of context– don't seem to have gone down too well with the Kiev government forces or its allies. The spokesperson further called the conflict a 'domestic' issue.
The images of the President's face marked by bullet holes at a range in Lviv, which was first reported by Independent, comes as the crisis in the east Ukraine continues to rage, which has claimed lives of over 2,600 people since it erupted in April.
Putin's stance on Eastern Ukraine has irked the Western world with leading US Senators even calling for weapons to be sent to the area in order to help the country fight the "Russian invasion".
But Putin, having consistently accused by the West for supporting rebels and of having troops on the ground inside the country, has insisted that Russia has no part to play in the arming of the rebels and the growth in the numbers of troops there.
On Friday, he brought back the memories of the Cold War era as he warned the West "not to mess with us". In a comment, noted to have raised the spectre of Russian nuclear war with the Western allies, Putin told an audience in Moscow: "Thank God, I think no one is thinking of unleashing a large-scale conflict with Russia. I want to remind you that Russia is one of the leading nuclear powers."
The leader, resisting increasing pressure from the international community, seems to be clearly aiming to marshal public support for a military campaign that has invited a surge of stringent economic sanctions and international isolation.