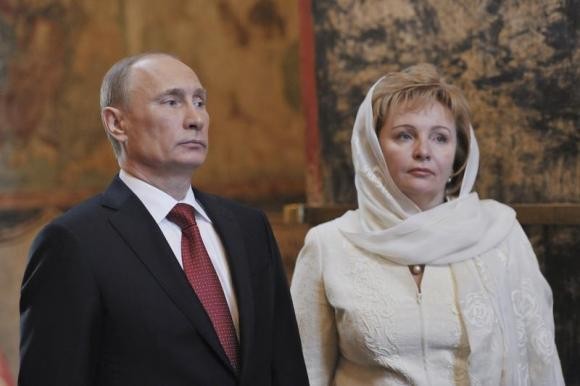 A new documentary released by the German ZDF television has claimed that Russian President Vladimir Putin used to be a drunk, who would beat up his wife regularly and was once also accused of groping a woman.
The German documentary film -- Putin the Man -- relies on information that it accessed from classified documents from an unidentified Western intelligence agency.
The feature on the Russian president details his stormy relationship with his divorced wife Lyudmila, whom he used to beat up in his violent fits, The Telegraph reported.
Putin was married to Lyudmila from 1983 to 2014 and the former couple has two children -- Mariya and Yekaterina -- from the marriage.
The lengthy docu-film takes viewers through the life history of Putin from the time he was a young KGB officer stationed in Dresden till his rise to power as the Russian president.
The documentary claims that during his days as a KGB officer, Putin used to be a heavy drinker. It also claims that unlike his present self, he used to be overweight then.
"He was depressed, fat, lazy and disillusioned," Mahsa Gessen, an author and activist told ZDF television during the interview.
The documentary also claims that the Russian President was accused of groping a woman during an official KGB party and his seniors had blamed the incident on alcohol.
A part of the documentary also notes that Siegfried Dannath, a demonstrator who was among the group of anti-communist protesters who had taken out a rally in 1989, was confronted by Putin, who allegedly told the crowd that he had orders to shoot, unless the group dispersed.
The Russian President, however, in his version of the story till now has maintained that he was able to talk protesters out by posing as an interpreter.
The documentary report also noted that there have been five assassination attempts on Putin, including one involving a former KGB major, who had planned to kill Putin in London.
The documentary, which was screened this week, also notes that Putin secretly got a facelift operation in 2010.