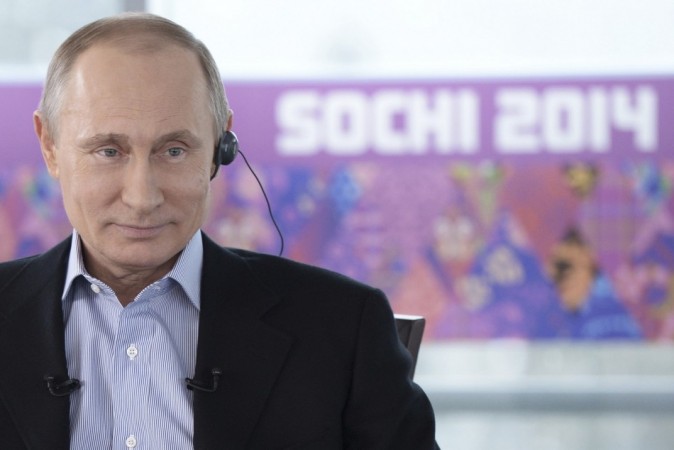 Russian President Vladimir Putin on Wednesday ordered a ban on all imports of US food products, as well as fruit and vegetables from European Union, in retaliation to the western countries' sanctions against Russia.
For both US and Europe, Russia is a major buyer of food items like meat products, while Russians are also the biggest buyers of vegetables and fruits from US and European countries.
Putin has ordered his government to come up with a list of imports to be banned for a year, Reuters reported, quoting a Russian news agency. The Ukraine crisis has caused the economic tit-for-tat between Russia and the western countries.
Soon after Putin's order, Russian Agriculture Ministry agency Federal Service for Veterinary and Phytosanitary Surveillance (VPSS) stated that all food products imported from the US to Russia will be banned. VPSS is Russia's food standards agency. It said that the ban covers European Union's fruit and vegetables as well.
Russians buy lion's share of Europe's fruits and vegetables. In 2011, European countries exported 21.5 percent vegetables and 28 percent of fruits to Russia.
VPSS has stated that it would discuss with the ambassadors of South American countries like Ecuador, Brazil, Chile and Argentina to increase food imports in the wake of the ban on the essential edibles from the US, EU.
Russia has bought 2.76 lakh tonnes of chicken from the US last year, according to the US Agriculture Department. It is said that Brazil could supply an additional 1.50 lakh tonne of chicken to Russia to make up the import shortfall from the US, EU.
Small countries in the European Union, like Finland, will suffer from Russia's ban on food items from Europe as these countries will lose a large market for their food items.
When Russia annexed Crimea from Ukraine in March, the US and EU imposed the sanctions. The sanctions were tightened further when the Malaysia Airlines plane was shot down in July in Ukraine territory, held by pro-Moscow rebels.
However, Russia has so far rejected the version of Western countries that pro-Russian rebels shot down the plane, killing all 298 passengers on board.
Relations between the US, EU and Russia suffered further on Wednesday, when NATO stated that Russia is likely to invade eastern Ukraine on the pretext of humanitarian mission.