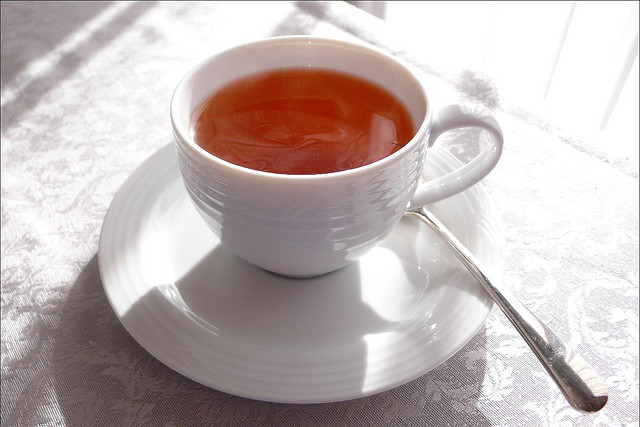 Next time you wish to savour a really hot cup of tea or coffee, you may want to allow it to cool first and then start drinking. The World Health Organization (WHO)'s International Agency for Research on Cancer (IARC) says that any hot beverage above the temperature of 65 degrees Celsius (149 degrees Fahrenheit) can cause cancer in oesophagus.
IARC's latest findings published in the journal Lancet reveal that the hot beverages may potentially damage cells in oesophagus (food pipe), leading to tumours.
An expert panel comprising 22 scientists from 10 countries earlier met in Lyon, France, to review if coffee and other beverages can cause cancer, the ANI reported.
Coffee not a carcinogen
The IARC announced on Wednesday that coffee had been removed from the list of carcinogens (cancer causing substances) but it should not be served extremely hot. The health agency had earlier placed coffee in the list of possible carcinogens.
"Enjoy your coffee or mate, but make sure it's not very hot. There is physical evidence that very hot beverages can contribute to cell injury in the esophagus and thus contribute to cancer formation," Mariana Stern, one of the researchers, was quoted by ANI as saying.
The panel arrived at the conclusion after reviewing over 1,000 studies conducted on humans and animals.
The standard precaution to be adopted is that any hot beverage should not surpass 65 degrees Celsius temperature.
The IARC said that some very hot liquids, including water, when tested on mice were shown to promote cancer, the Reuters reported.
The agency further said that hot drinks such as maté, an infusion consumed widely South America, and other drinks such as tea popular in several countries, including China, Iran, Japan and Turkey, increased the risk of oesophageal cancer when consumed at temperature above 65 degrees Celsius.
"These results suggest that drinking very hot beverages is one probable cause of oesophageal cancer and that it is the temperature, rather than the drinks themselves, that appears to be responsible," said Christopher Wild, director at IARC, told Reuters.
"We say: be prudent, let hot drinks cool down," he added.
What other foods/products are carcinogens according to the WHO agency?
Definite carcinogens: According IARC, tobacco, alcohol and processed meat are Group 1 (definite) carcinogens. The group also includes breast cancer drug, tamoxifen.
IARC'S probable carcinogen list includes red meat, foods fried at high-temperatures.
Birth-control pills, gasoline, aloe vera extract and gingko biloba extract are among possible carcinogens according to IARC.