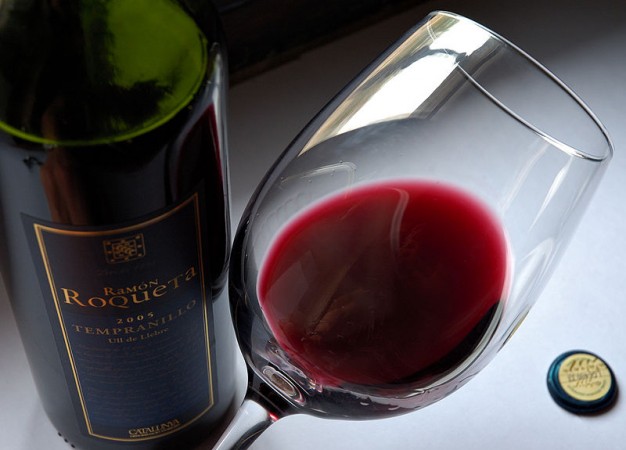 A widespread claim that states red wine and chocolate help you live longer and cure you from heart disease becomes a myth, a nine year old human study has revealed.
Resveratrol, a chemical found in grapes, chocolate and certain roots and berries, was believed to increase lifespan after a research on mice helped it to live longer. Since then, people have been justifying their overindulgences in red wine and chocolates.
However, a new US study on nearly 800 humans in the chinati red wine growing region of Tuscany, Italy, has proved that the ingredient does not stops heart disease or prolongs life.
The study was conducted by researchers of Johns Hopkins School of Medicine in Baltimore, Maryland, with around 800 men and women aged over 65 and found that the amount of resveratrol they received from the western diet has no influence on their health.
"This study suggests that dietary resveratrol from Western diets in community-dwelling older adults does not have a substantial influence on inflammation, cardiovascular disease, cancer, or longevity," they write.
Teresa Fund, a nutrition researcher at Simmons College in Boston who was not involved in the new study, told Reuters that she was not surprised by its findings.
She said she wouldn't expect the amount of resveratrol found in a normal diet to have real effect on people's health.
"I don't see evidence that we should go after this by drinking wine, eating grapes or anything like that," she said.
For this study, Prof Richard Semba and his team tested 783 elderly people who gave details about their daily diets as well as urine samples for measurement of their resveratrol intake.
During the nine years of the study, 268 of the men and women died, 174 developed heart disease and 34 got cancer, the BBC reported citing the study.
Several other studies in mice had previously suggested that resveratrol was linked to health benefits and increased lifespan. It was also attributed to the 'French Paradox' in which low incidence of heart disease in the high fat consuming French population was thought to be due to their red wine consumption.