Google's Android powers most of the smartphones in the world. While different brands have a unique take on how they offer Android to users in their smartphones, some prefer to keep the experience pure.
Renowned brands like Samsung, LG, Huawei and others tweak the stock Android released by Google for all smartphones and add a layer of their own custom UI before rolling out to users. This change in the UI gives a unique experience, and also gives OEMs the freedom to add or remove features based on their preferences.
The changes each OEM brings to stock Android seem welcoming, but they also delay the process of pushing the latest Android software to the users. As a result, most phones are left out of getting the taste of new features that Google brings with every major Android release.
To avoid that delay, it's best to get pure Android-powered smartphones, which receive new software updates sooner than smartphones that do not run stock Android. So here's a list of smartphones running pure Android and worthy of your upgrade:
Pixel series
Obvious, isn't it. After Google discontinued the Nexus smartphone line, the Pixel series took the front seat. Since Pixel smartphones are Google's own hardware, they get the first preference to receive latest Android software. Buyers can go with the original Pixel smartphones from last year – Pixel and Pixel XL – or buy the latest Pixel 2 or Pixel 2 XL smartphones to get future updates for longer. The new phones run Android Oreo, and guaranteed to get Android P before anyone else next year.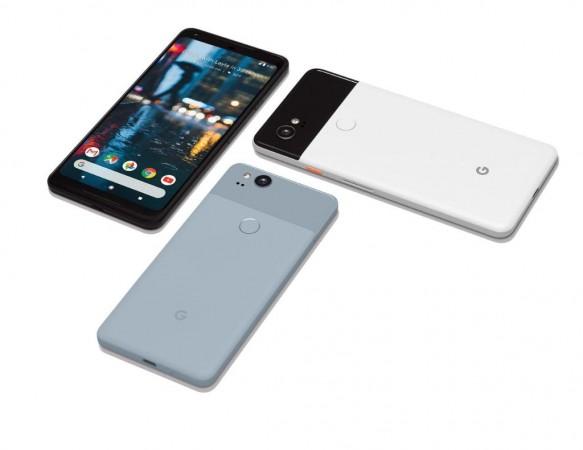 Here is how much these phones cost:
Pixel: Rs. 40,999 (128GB)
Pixel XL: Rs. 49,999 (128GB)
Pixel 2: Rs. 64,000 (64GB) and Rs. 70,000 (128GB)
Pixel 2 XL: Rs. 73,000 (64GB) and Rs. 82,000 (128GB)
Nokia 2017 series
If for some reason you do not like Google's flagship, which have the best camera in the industry, there are alternatives. And if price is a concern, Nokia is here to your rescue. The Finnish brand's comeback is seen as a big one in the smartphone space, and there is a wide range of smartphones you can choose from to suit your requirements.
Rest assured, all smartphones run stock Android just like the Pixel smartphones. While the Nokia smartphones currently run Android Nougat, Android Oreo is coming soon. In fact, Nokia has promised the current smartphone lineup will also get Android P update next year.
If that interests you, here's a look at the Nokia smartphones with their price tags in India.
Nokia 8: Rs. 36,999
Nokia 6: Rs. 14,999
Nokia 5: Rs. 12,499
Nokia 3: Rs. 9,499
OnePlus 5
There are plenty of mobile phones in the market, but very few are worth every penny. One such phone is OnePlus 5 unless you are looking for a premium flagship smartphone at an affordable price point. OnePlus had a struggle with software initially as it was partnered with Cyanogen, but then it developed its own Oxygen OS based on Android.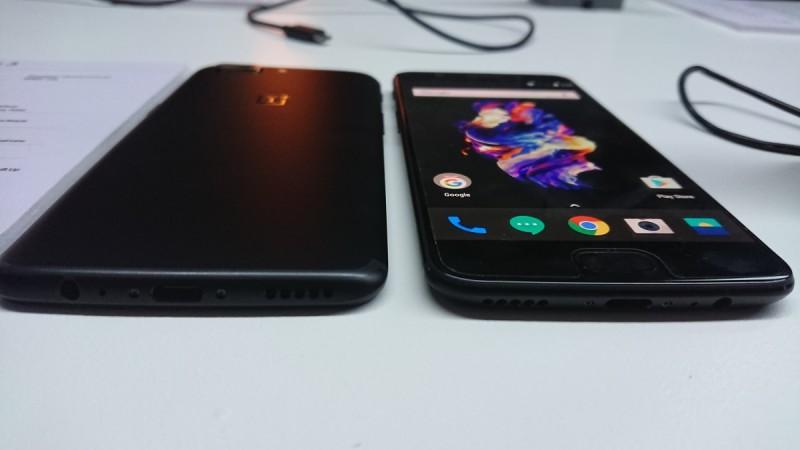 While it is a custom UI, OnePlus has kept customization to a bare minimum. In fact it seems like we are using a cleaner version of Android on OnePlus 5. It is still on Android Nougat, but very soon it will be updated to Oreo.
Here's how much it costs:
OnePlus 5 (128GB): Rs. 37,990
OnePlus 5 (64GB): Rs. 32,999
Moto 2017 series
Motorola has the advantage of being in good terms with Google, courtesy of the prior ownership. The relationship continued even after the web giant sold the hardware division to Lenovo. As a result, Moto smartphones are on Google's priority list to rollout latest software updates sooner than others.
In case you've narrowed down to just one brand, and it is Motorola, there are plenty of options for you to choose from. Motorola has smartphones in budget category, mid-range and premium segment, catering to the diversified audience in India. Moto smartphones currently run Android Nougat, but the company has confirmed that several of its latest smartphones will get Android Oreo.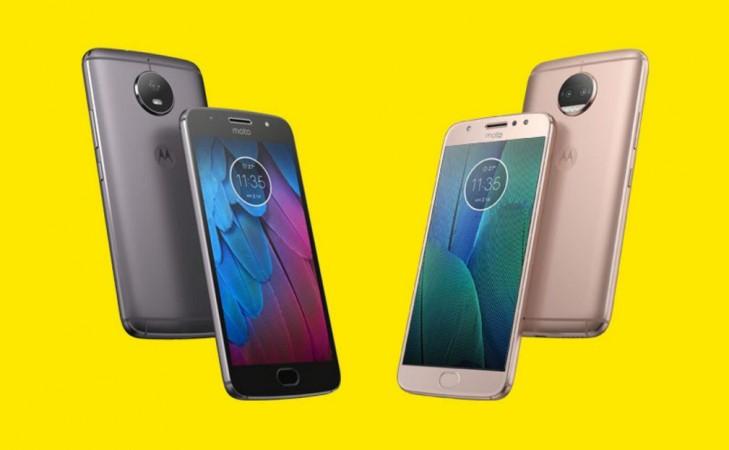 Check out the Moto smartphones running stock Android below. We've added the pricing to make it easier for you to choose which smartphone best fits your needs.
Moto G5: Rs. 10,999
Moto G5 Plus: Rs. 12,999
Moto G5S: Rs. 12,999
Moto G5S Plus: Rs. 15,999
Moto E4: Rs. 8,999
Moto E4 Plus: Rs. 9,999
Moto C: Rs. 5,999
Moto C Plus: Rs. 6,999
Lenovo K8 Plus
If Moto smartphones can get stock Android, it only makes sense for the company that owns the brand to have stock Android on its phones. Lenovo's latest smartphone K8 Plus comes with pure Android experience, which is equivalent to Moto, Nexus and Pixel smartphones. But Lenovo K8 Plus makes a compelling argument with its affordable price tag.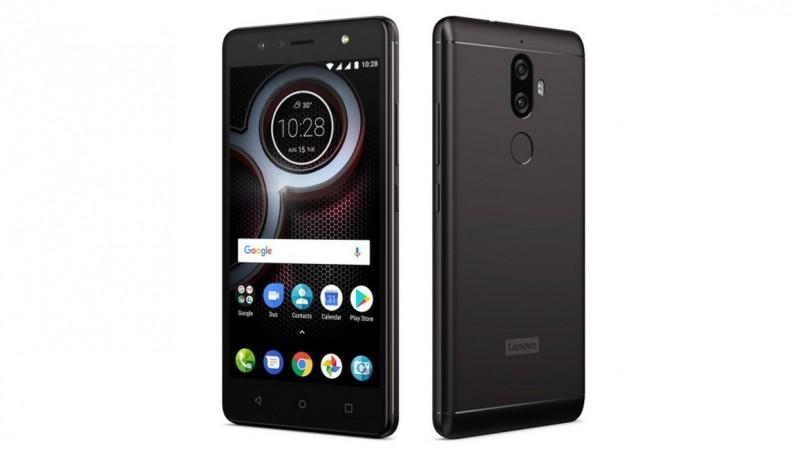 Lenovo K8 Note: Rs. 10,999
Xiaomi Mi A1
Saving the best for the last.
Google's Android One project was largely ignored due to the boring set of smartphones. But Xiaomi changed that with the Mi A1, which runs stock Android as opposed to MIUI custom software. It is also the first premium smartphone in the Android One series.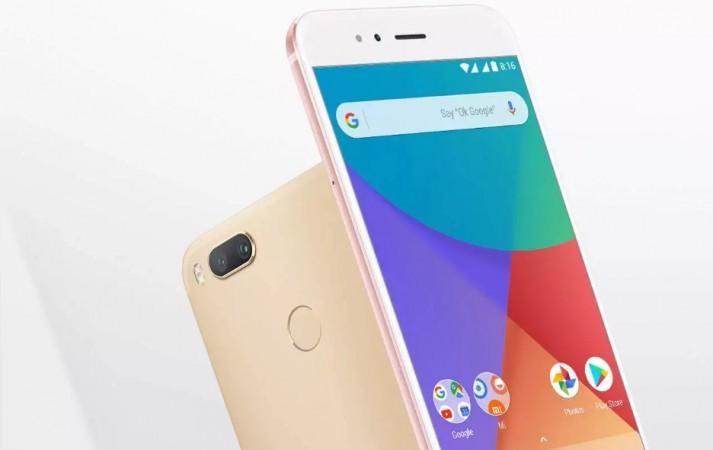 What's more interesting besides the attractive features of the phone is that the handset will receive Android Oreo this year and Android P next year. Furthermore the price of the handset makes it a win-win for customers looking for a stock Android smartphone with affordable price tag.
Xiaomi Mi A1: Rs. 14,999