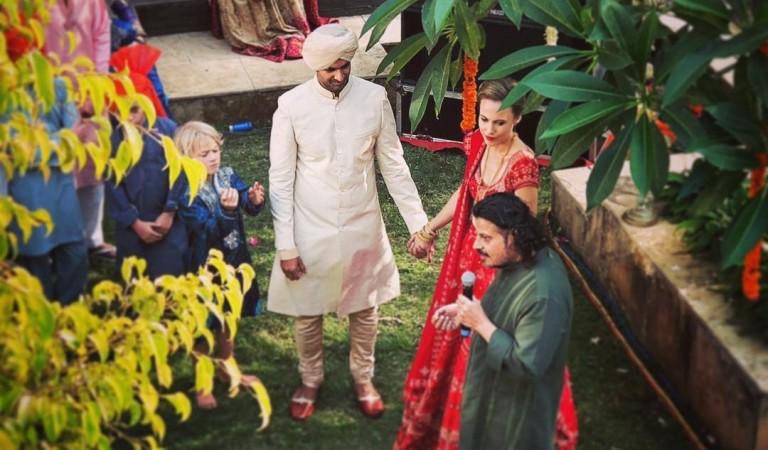 Rock On actor Purab Kohli finally tied the knot with his longtime British girlfriend and fiance Lucy Payton in Goa on February 15 after becoming a proud father to a daughter three years ago. His P.O.W - Bandi Yuddh Ke co-star and good friend Amrita Puri shared the good news with her fans on her Instagram page.
"My Sartaj Singh is hitched! Congratulations to my reel life husband! Wishing you all the love in the world @purab_kohli & Lucy Kohli ✨ #mandown #sartajsingh #pow," Amrita wrote on her Instagram sharing a picture of her hugging Purab, who was dressed in a cream sherwani.
The Kai Po Che actress, who tied the knot with her longtime boyfriend and Mumbai-based restaurateur Imrun Sethi in Bangkok according to Sikh rituals on November 11 last year, also shared a couple of adorable pictures and videos from the wedding in her Instagram story section.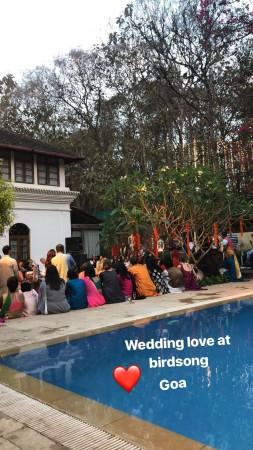 In 2015, Purab surprised everyone with the birth of his daughter Inaya and had no qualms admitting that she was his love child. Lucy Payton was a UK-based yoga teacher when she gave birth to her first child.
"When Inaya was conceived, we were not married and it didn't matter to me. When Lucy called me and said, 'Hey we are having a baby,' I said, 'Wow. Let's do it.' There was pressure to get married. My mother was the most concerned and my family did say you guys have to get married quickly when she was pregnant. But I was adamant about not doing it because I never wanted my baby to feel that we got into a relationship because she was coming.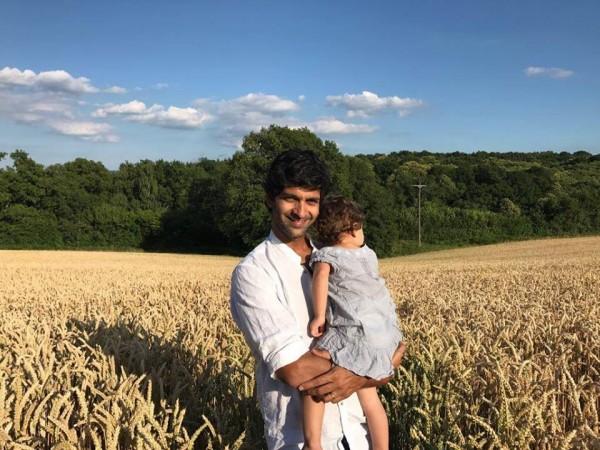 "Her coming into this world has transformed both our lives for the better. She is our love child and has bloomed even more love between both of us and made me love life more. I don't want her to ever feel that it was not meant to be. It was meant in every possible way and she was the force of nature and nothing could stop her from coming into this world," Purab told Indian Express in an interview in 2016.
Purab, back then, had expressed his desires of wanting his daughter Inaya to stand on her feet when they took their wedding vows.
"We have legally signed the papers and will have a big celebration next year in London. We just want Inaya to be standing on her two feet and hold the flowers while we take our vows," Purab had said.
With the birth of his daughter Inaya, Purab's life changed completely when he took up fatherhood.
"When you have a child, you stop living for yourself. Lucy points out that she hasn't seen any of her friends whose husbands have had such a strong relationship with their baby in the first year. Inaya and I have a strong connection and we have fun together," Purab had said back then.