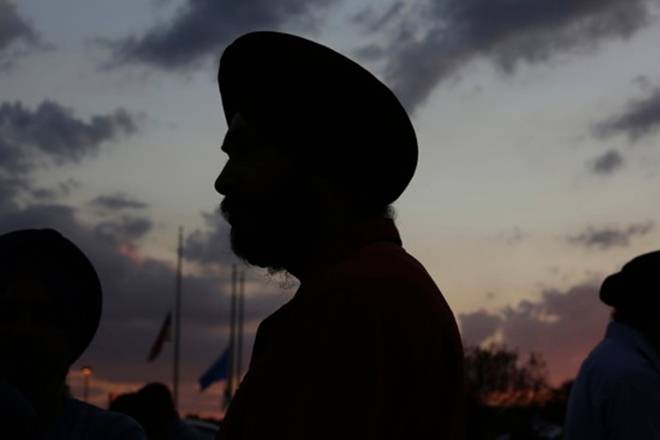 A 32-year-old resident of Punjab's Nadala was stabbed to death on Friday by unidentified persons outside a grocery store at Modesto city in California, United States. The case is reportedly being seen as a suspected hate crime incident.
The victim, Jagjeet Singh, was a staffer at a commercial establishment, according to reports. Jagjeet had been living with his sister and brother-in-law in Modesto since he left for the US over a year ago.
Singh is survived by his wife, Kuljeet Kaur, and two sons – Ishmeet Singh (9) and Dilpreet Singh (7), who live in Kapurthala. The victim had three siblings -- two younger sisters and an elder brother settled in France.
According to Singh's co-worker, Sikander Singh, Jagjeet became a victim of hate crime. Reports state that a man came to the store where Singh worked around 11:30 pm and asked for a pack of cigarettes. Singh, however, refused to give the man the pack because the US national did not have mandatory identity card to make the purchase.
"I was told by Sikander Singh, a co-worker at the store, that Jagjeet has fallen victim to a hate crime," said Kanwarjit Singh Cheema, the victim's brother-in-law. Sikander had witnessed Jagjeet's stabbing, he added.
The man reportedly walked out of the store hurling racist slurs at Singh, and warning him of dire consequences. When Singh stepped out of the store later in the night, he was stabbed with a sharp-edged weapon. Reports state that Singh succumbed to his injuries while he was on his way to the hospital. The entire incident was recorded on a CCTV camera installed in the store premises.
"Jagjeet was a kind-hearted and hardworking person. We will miss him," the victim's father Mohinder Singh said. "He went to the US one-and-a-half years ago to support the family. We took loans from relatives to send him there," Hindustan Times reports.
Police are investigating the case, and the perpetrator is yet to be arrested.