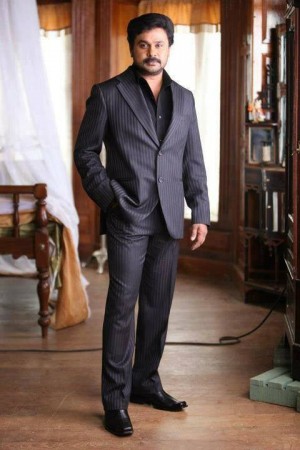 Malayalam film "Punjabi House" needs no introduction. The film, which was released in 1998 created waves of laughter in theatres and is considered to be one of the evergreen hits of Malayalam cinema. Film goers can now rejoice as the makers of the film are planning to come up with its sequel.
"Punjabi House 2" will also see Dileep as the lead. It will be made by Rafi-Mecartin team who had done the original version also.
"Discussions regarding the film are going on and we are planning the project to be launched by the second half of the next year. The second part also will be a comedy flick. Nothing much has been finalized about the film. Heroine will be someone from the new lot in the industry. Actor Cochin Haneefa had a very important role in the film. Since he is no more, it will be difficult to replace his character with someone else," said director Rafi to Manorama Online about the film.
"Punjabi House" was a comedy film starring Dileep and Mohini in the lead. Dileep played the character of Unni who has lots of debts. All his efforts to return the money he borrowed end up in dismay. Due to his debts, he reaches a point where he might even lose his girl friend Sujatha (Jomol). He finally decides to commit suicide so that his parents would at least get the insurance money to settle his debts, and he jumps into a sea, but will be saved by Gangadharan (Cochin Haneefa) and his employee Ramanan (Harishree Ashokan). Unni pretends to be deaf and mute, so that no one finds anything about him and he eventually becomes part of their life.
The film mainly revolves around a Punjabi family, settled in Kerala. Gangadharan, who has debts with the family, leaves Unni and Ramanan at the Punjabi House to work there until he pays back the money to them. The film then tells the duo's adventures at the house.
Meanwhile, Unni falls in love with Pooja (played by Mohini), who cannot speak and is the sister of Sikkandar Singh, played by Lal. Later, things get complicated when Unni's family comes to know that he is alive.
"Punjabi House" was a turning point for both Dileep and Harishree Ashokan and the film raised their career graph. It also had a star cast of Thilakan, Janardanan, Neena Kurup, Indrans, N.F. Varghese, Manka Mahesh, Kunchan, Machan Varghese, Reena and Praseeda Menon.
The film was remade in Hindi as "Chup Chup Ke" in 2006 by Priyadarshan, starring Shahid Kapoor and Kareena Kapoor, and was an above average film at the box office.