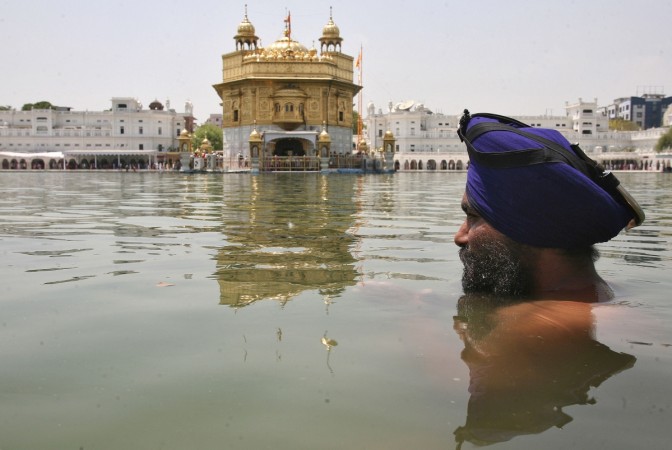 The Indian Censor Board has allowed the release of the Punjabi film depicting former Prime Minister Indira Gandhi's assassination by two of his Sikh bodyguards, despite intelligence bureau's warning possible violence ahead of film release.
The censor board while giving approval for the film's screening asked Ravi to remove certain audio notes, which he agreed upon.
In the wake of controversy triggered by the film "Kaum De Heere" (Diamonds of the Community) scheduled to release on 22 August, Intelligence Bureau had reportedly issued alerts warning the government of violence if the film is released.
The film invited criticism from Congress party with Punjab Youth Congress (PYC) warning of protests if the government fails to ban the film. PYC president Vikramjit Singh Chaudhary said that they have written to Prime Minister Narendra Modi asking to ban the film all across India.
"The movie not only justifies the killing of the former PM, but is also an attempt to revive terrorism in Punjab. We hope the PM will intervene in the issue. Otherwise, we would not allow the film to be released in Punjab," Times of India quoted Chaudhary as saying.
Refuting all the allegations, film director Ravinder Ravi said the film is not at all controversial; it rather portrays the true events of Gandhi's assassination.
The film depicts lives of Satwant Singh and Beant Singh who shot Indira Gandhi following the Operation Bluestar—military operation ordered by Gandhi to get rid of armed Sikhs from Harmandir Sahib Complex in Amritsar.
"The script is based on true events, as per the findings of Justice Thakkar Commission (that probed the assassination)," Ravi told Hindustan Times.
"The motive is to tell the audience the actual chain of events and give biographical accounts of Beant Singh, Satwant Singh and Kehar Singh (the first two were bodyguards who killed Indira, the third was convicted too for being an accomplice)," he added.
The censor board objected at film's title that refer the assassins as 'diamonds," however, it was successfully countered by Ravi who pointed out instances from the past where Sikh religious bodies had called Beant Singh and Satwant Singh as martyrs.
"The censor board had a problem why the film title portrayed the killers of Indira Gandhi as heere (diamonds). We clarified that even the SGPC (Shiromani Gurdwara Parbandhak Committee) has honoured them as 'martyrs of Sikhism," Ravi said.