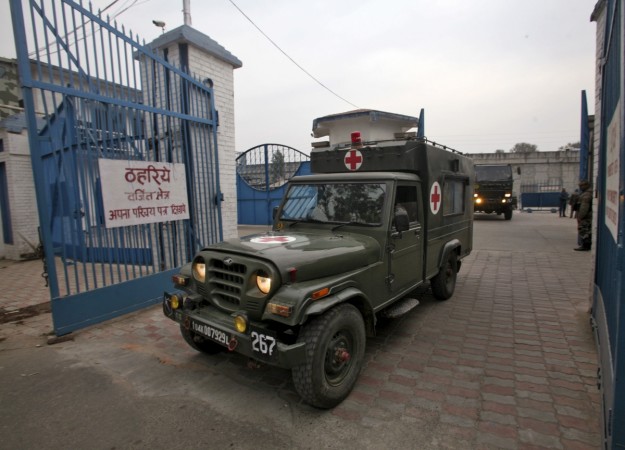 The Punjab government has refused to pay a bill of Rs. 6.35 crore to the Centre for the deployment of paramilitary forces in the state during the attack at the Pathankot air force base between Jan. 2 to 27, reports said Monday.
The ministry of home affairs had billed the Akali Dal-government for the deployment of paramilitary forces in Pathankot and nearby areas during and after the terrorist attack at the Air Force base in the region. The attack had probably originated in Pakistan and it threatened national security, the state government said in response.
The state, which was in debt of Rs 1.17 lakh crore as of September 2015 as reported by the Indian Express, was charged by the Centre for 20 companies of paramilitary for a period of 25 days in January 2016. Deployment of each company costs Rs 1,77,143 per day, according to the ministry of home affairs letter quoted by the Times of India. Punjab has also been instructed to bear the transport charges. Of the 20 companies, 11 belonged to the Central Reserve Police Force (CRPF) and nine to the Border Security Force (BSF).
The Akali Dal, an NDA ally, had replied that the state government should not be charged for these expenses as the forces were deployed to fortify "vital defence establishments" in the state and were in "national interest."
The Punjab government also pointed to the Centre that six of those 20 companies were used only to monitor escape points for terrorists and not for law and order management.
"For 15 years of militancy in Punjab, Army was here. The state government was billed for it and they even charged interest on it. If you call in the Army to handle a local issue (like the Jat reservation in Haryana) it is one thing. But if Pakistan attacks here and you ask us to pay for it, my entire budget goes awry," Deputy Chief Minister Sukhbir Singh Badal was quoted as saying by TOI.
[1 lakh = 100,000 | 1 crore = 10 million | 100 crore = 1 billion]