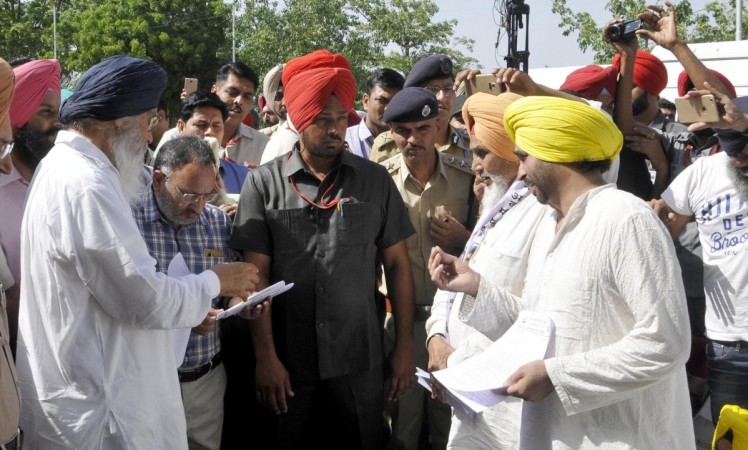 The Punjab unit chief of the Aam Aadmi Party (AAP) Sucha Singh Chhotepur was on Friday removed from the position of the unit's convenor by the party's political affairs committee (PAC). The decision was announced after Chhotepur fired several salvos at the party leadership even as the possibility of his ouster looked imminent over bribery charges. He allegedly took money while distributing electoral tickets to party members, including AAP MP Bhagwant Mann.
The ouster has come as a blow for not only Chhotepur, but the AAP as well. The party is looking to score big in the Punjab Assembly election, which will be held next year, and Chhotepur was a well-known face.
Chhotepur is also said to have confessed to Delhi Deputy Chief Minister Manish Sisodia. With reports that Sisodia recorded the conversation, it's only a matter of time before Chhotepur loses his position and membership in the party.
Speaking to reporters on Friday, Chhotepur said: "I have worked for the AAP really hard, and brought it this far. I have put my blood and sweat into it. If I have done anything wrong, they [the party] should order a CBI inquiry against me. I am an honest man."
Chhotepur's differences with top AAP leaders also came out in the open when the Punjab unit chief said that he won't leave the party on his own.
"AAP mujhe phasa rahi hai, aur mere virodhi mujhe defend kar rahe hain [The AAP is entrapping me, while my rivals are defending me]. My own friends have conspired against me," he said.
When asked whether he planned to get out of the party fold, Chhotepur said: "I have brought AAP Punjab this far. Why will I quit the party?"
He added that Delhi Chief Minister Arvind Kejriwal and Sisodia had not given him the opportunity to explain his side. Over the recording episode, Chhotepur said: "Agar Deputy CM kisiki recording karta hai, apni convenor ki toh main samajta hoon ki yeh bohut badkismati ki baat hai [If the (Delhi) Deputy Chief Minister (Manish Sisodia) records someone like the convenor, then I consider it a matter of ill-luck]."